This is absolutely the best representation of classic French Continental cuisine I've seen since I was in Nice. In fact it was so good, I immediately made reservations for the following night after the first bite. Meals come with a
very
generous pour of well paired local wine and an endless supply of hot out of the oven crusty French(of course) bread. And the proprietress...what a dear, sweet lady! Even though the place was packed both nights, she still had a way of making you feel appreciated. Like it's all for you...
Filet Mignon with pepper cream sauce.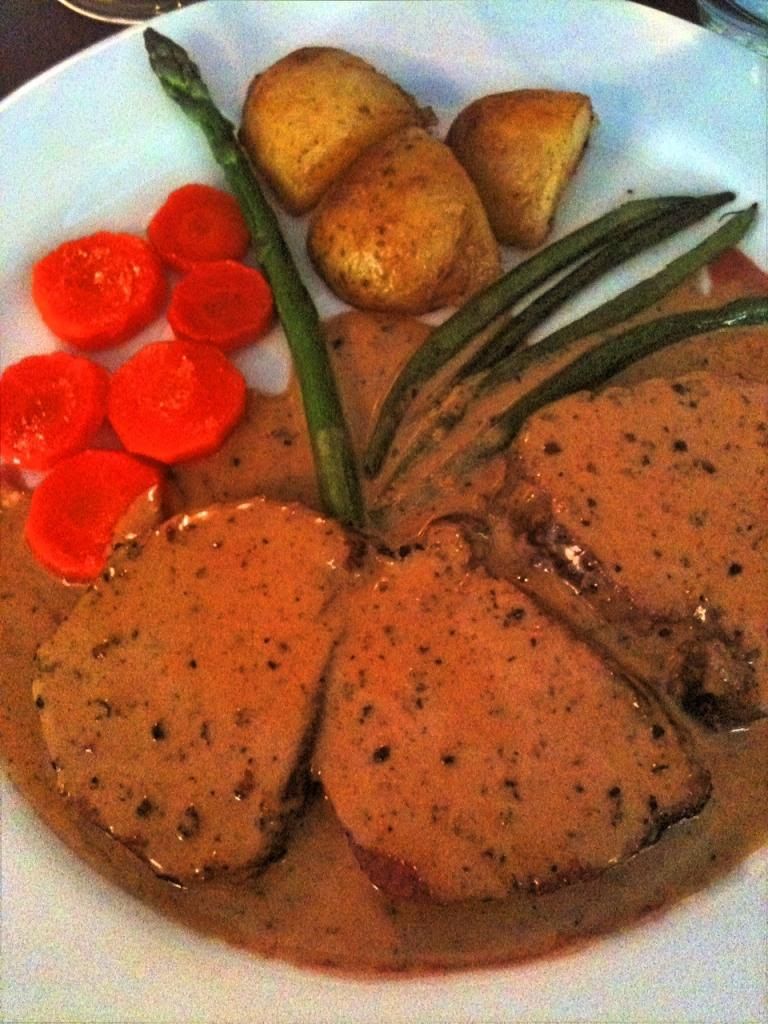 Boeuf Bourguignon
Duck confit.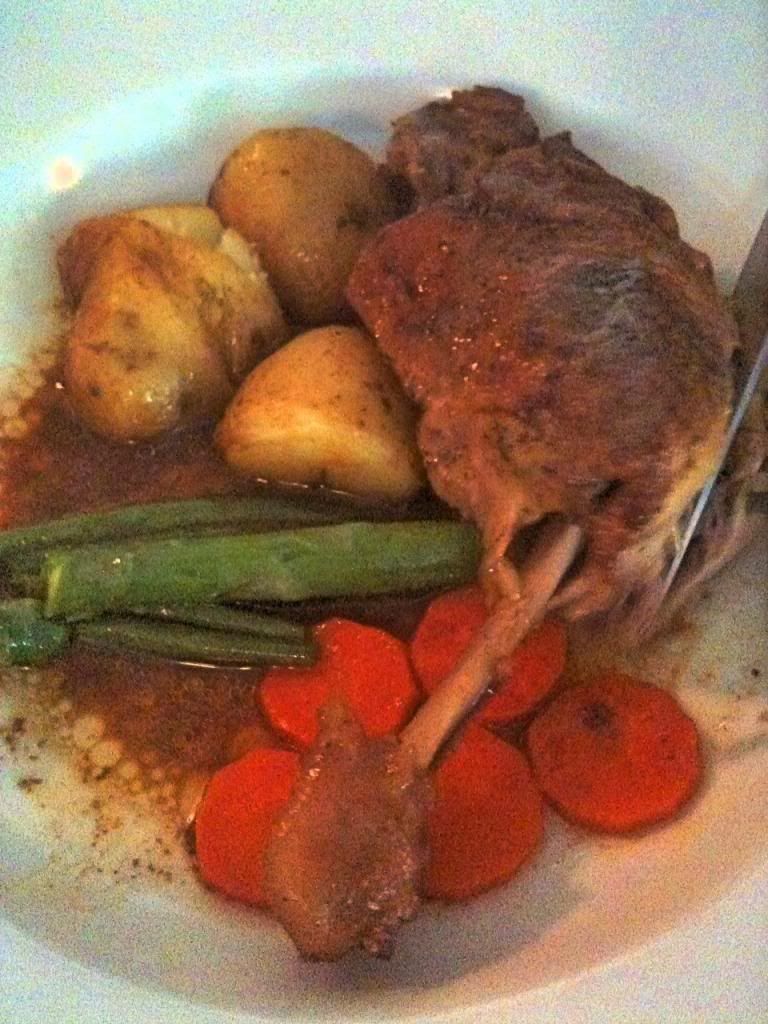 I would have added pix of the excellent desserts, but they were destroyed before I could even get my phone out...