This was my 21st trip to Death Valley and the Mojave Preserve since 2006. Over the course of 6 days I hiked 68 miles and drove 1300. I have a huge interest in rock art and some of the examples here are 6000+ years old.
In the center of this section of the Grapevine Mountains is a canyon mouth (unnamed) which I have eyed for many years, I decided to check it out. 6 miles roundtrip, 2 miles to the mouth.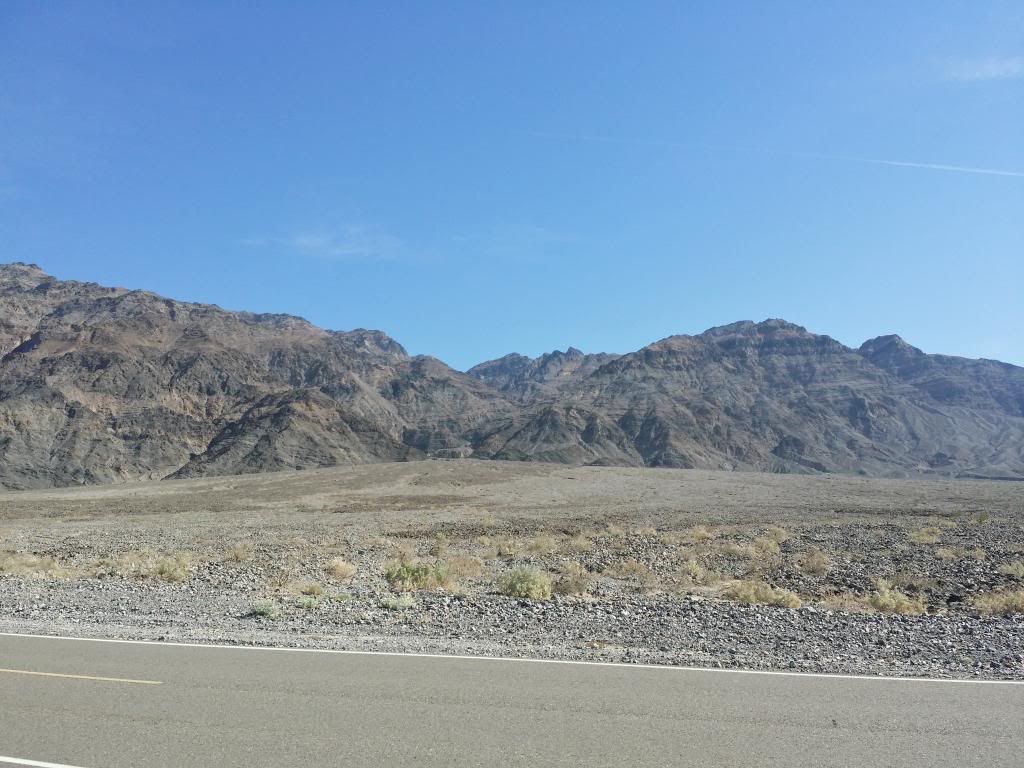 Here is the interior of the canyon, it later dead-ended in a dryfall.
As for rock art, one of these sites required a 4 mile, one-way hike. The sheep with the boat-shaped bodies are found in a very limited area inside of the park, outside of the park and on the China Lake Naval Base.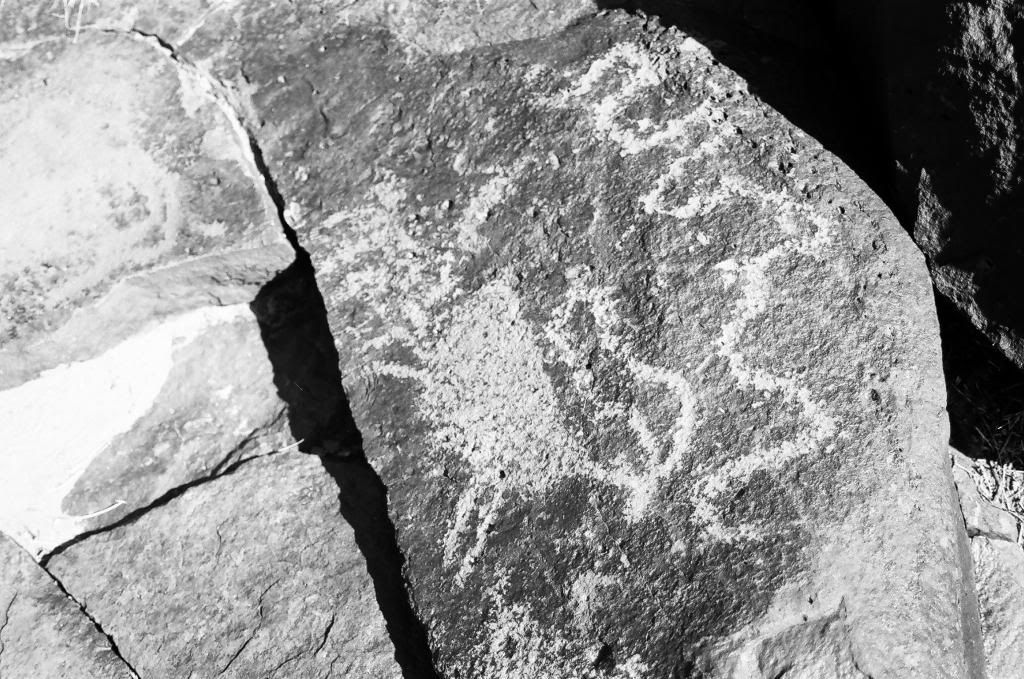 Continued.
---
Cima Road-Mojave Preserve
Panamint Mines and Views
The path to Telescope, snowed in, from Pinyon Mesa.
---