Ok, it don't get no stinkin' umlaut, but umlauts make everything better, and metal
rüles
- so I put one in anyway, dammit.
Anyhow, a relative just stopped in and dropped off this dessert-ish, snack-ish stuff called kuchen, (pronounced "coo-hen" phonetically, only with lots of phlegm.) I've never tried to make the stuff myself, but although it's an absolute fat-bomb deluxe, it tastes freakin'
phenomenal
.
It's basically a thin, flaky pie-like crust that's more on the doughy than crispy side, topped with a whipped mix of butter, egg yolk, a little sugar, cinnamon, and maybe a splash of milk ('not sure, 'have to ask Mom,) and served seriously cold but not frozen. Anyone else had this stuff? I basically grew up on it, but hadn't had it for years and... here it is again! Awesome. Here's a mugshot: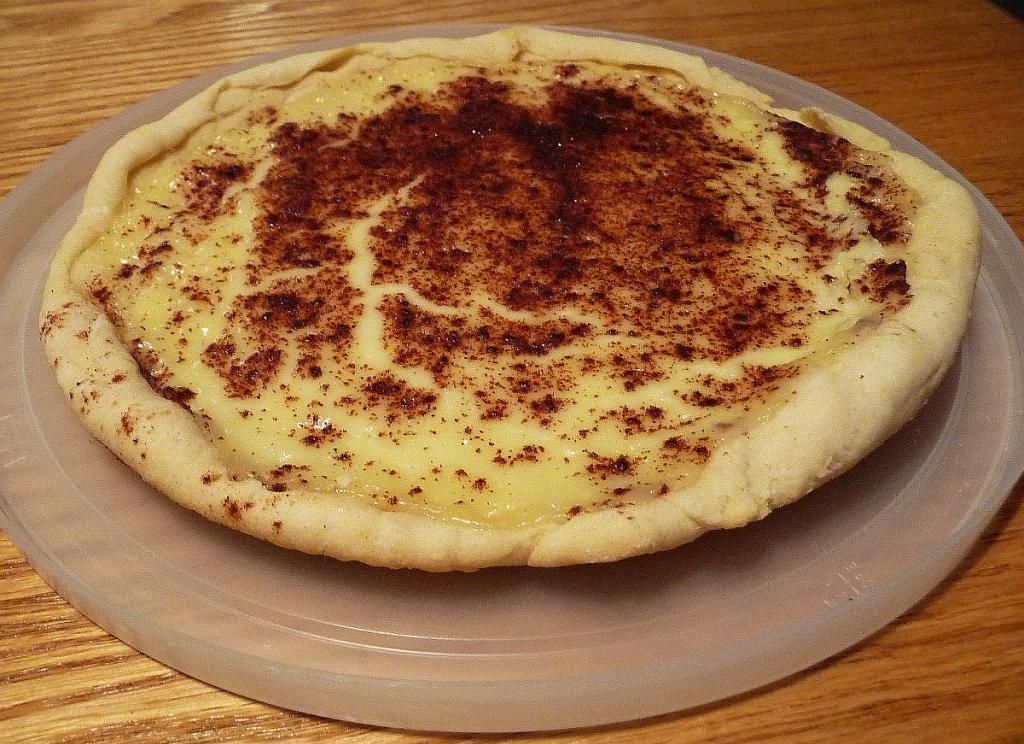 .