It's local salmon time on the North Coast...ergo you shall find me there! It's impossible to pass through Elk without stopping in to see what the self professed "Queen Of Frickin' Everything" is whipping up...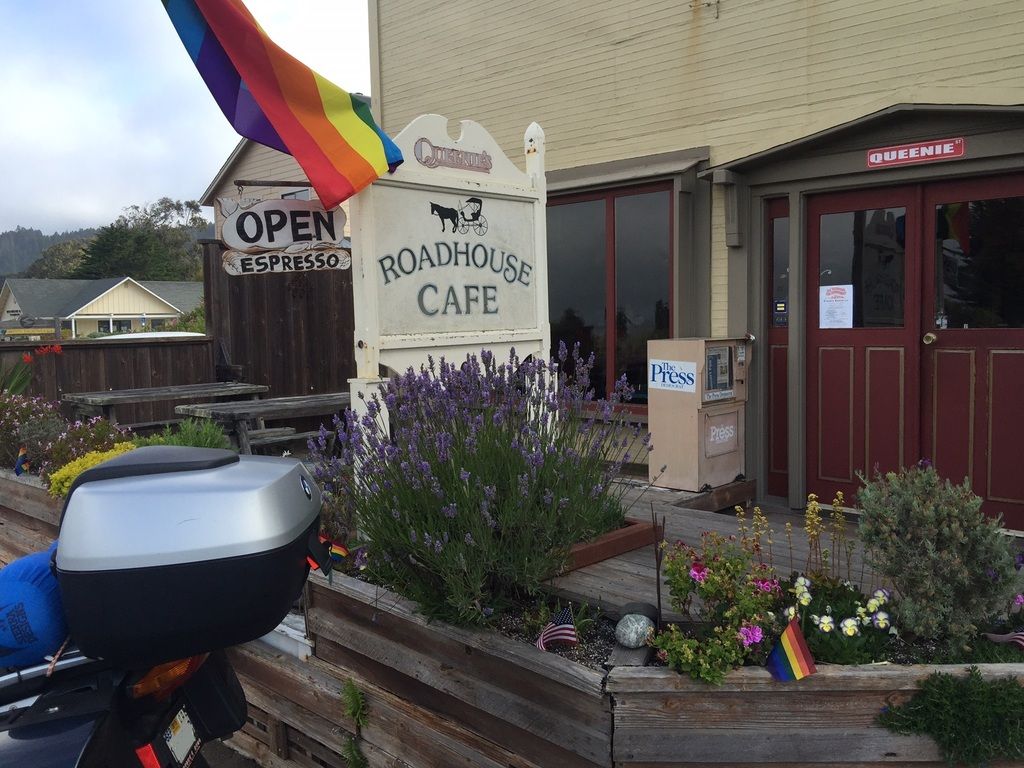 On the morning of Thurs July 23rd it was local salmon omelette with wasabi cream, fresh spinach and heirloom 'maters. Soooooo delish!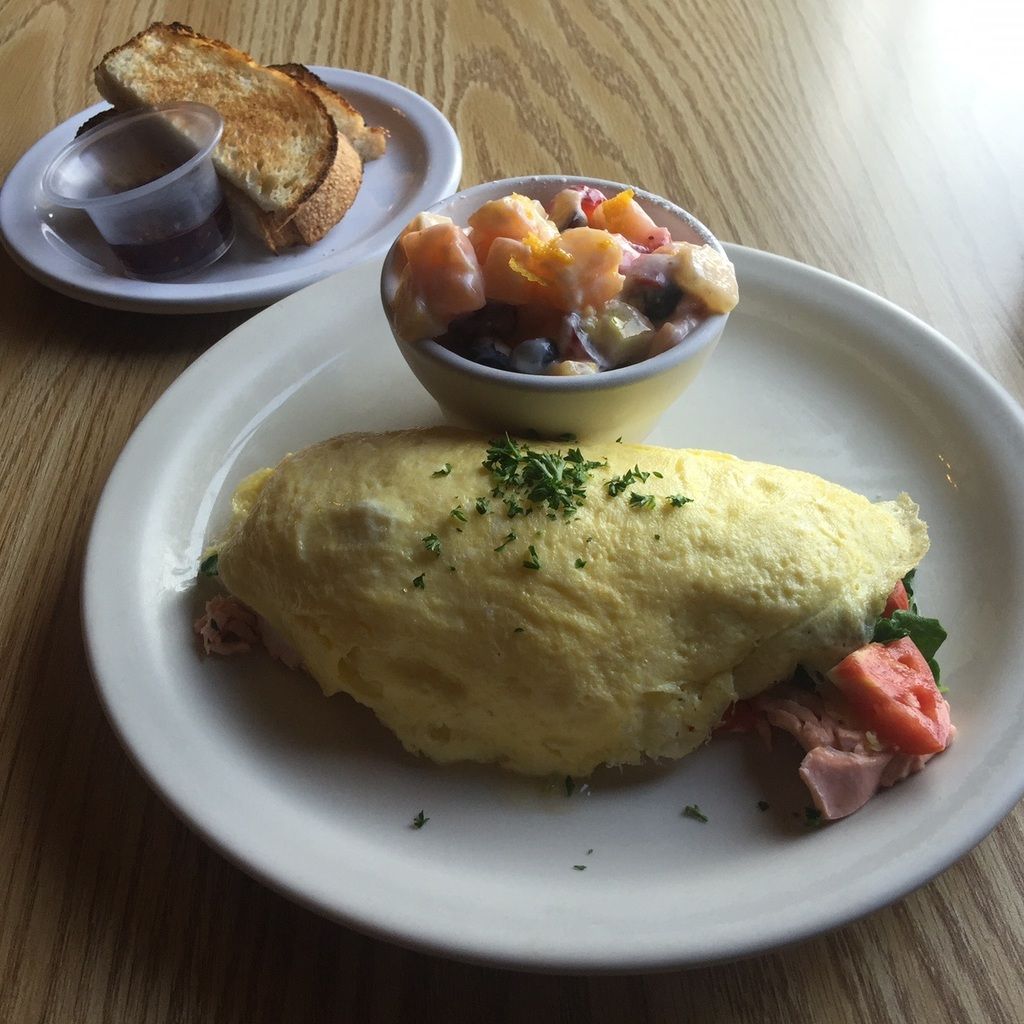 Heavy fog and resultant flat light fail to do this pic any justice at all...you'll just have to trust ol' Sunset in this one.
You had me at salmon/wasabi/spinach..... <<Homer Simpson droooool>>