Growing up, potato salad always consisted of olive oil, balsamic vinegar, and parsley. It's OK but a bit dull sometimes...
I decided to have a go at making a variation to liven it up a little.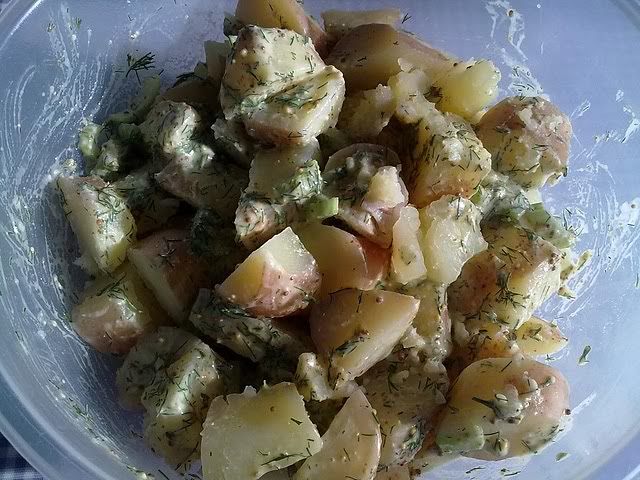 6 potatoes (I know NOTHING about potatoes so I bought red ones as they would look nice...)
2 sticks of celery, diced
A herb of some sort - dill in the photo but I find it a bit strong so tend to use basil
1 cup of vegan mayo (I use Mayola but Vegenaise is also really good)
2 tablespoons of grainy mustard
2 tablespoons of cider vinegar
Salt and pepper to taste
Everyone I have given it to likes it. Last time I made a batch, my best friend took the leftovers home and her mom sat and ate the lot in front of the TV whilst my friend showered. She wasn't happy...
I am guessing the calorie content is quite high so I only make it occasionally but it is now my main contribution to every family gathering.