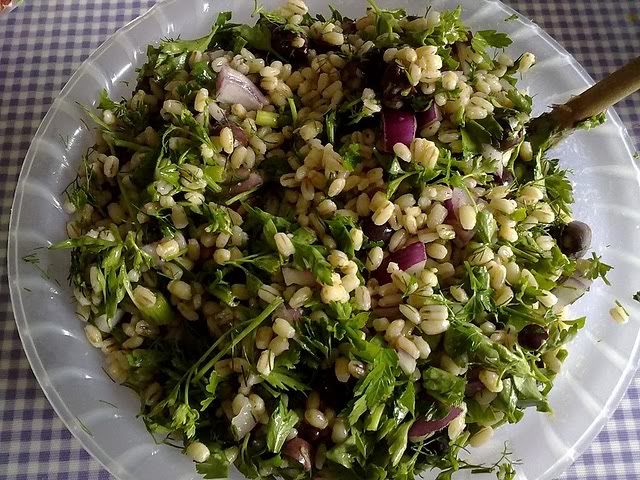 I try to eat as many different grains as possible so that I don't eat too much of one and go off it/develop an allergy as happened with rice...
I like barley because it is so filling. This recipe is really simple and of everything I have ever made, my best friend loves it the most...
Rinse 2 cups of barley in a sieve and then boil up in 4 cups of water. Reduce heat and simmer until barley tender (10 - 15 minutes).
Slice up a small red onion and as many kalamata olives as you want - I use a whole jar but I like olives...
Drain excess water from cooked barley and place grains in a serving bowl. Mix in the olives and onion. Drizzle of some good olive oil and throw in a handful of fresh parsley.
Chill for a couple of hours and serve.
You can also throw in a few diced tomatoes if you want a bit of extra flavour.