Ledford House Albion, CA - Printable Version

+- Bubba's Bar 'n' Grill (http://www.neilpeart.net/bng_forum_beta)
+-- Forum: Share your favorite Joints, Bistros, Bar 'n' Grills, Diners, Dives, Greasy Spoons, Saloons and Hash Houses. (/forumdisplay.php?fid=14)
+--- Forum: Tell Us More (/forumdisplay.php?fid=15)
+--- Thread: Ledford House Albion, CA (/showthread.php?tid=1163)


---
Ledford House Albion, CA - Sunset - 10-04-2013 09:17 AM

The road. Titlow Hill south off 299. No signage...you just gotta know where it is.




The view...from the bar.



The meal...at the bar. Fresh local salmon with tepanade, and lentil salad. Paired with a 2010 Lula pinot. The owner, vintner, and all around Grande Fromage of Lula frequents Ledford House and was there that evening. What a character!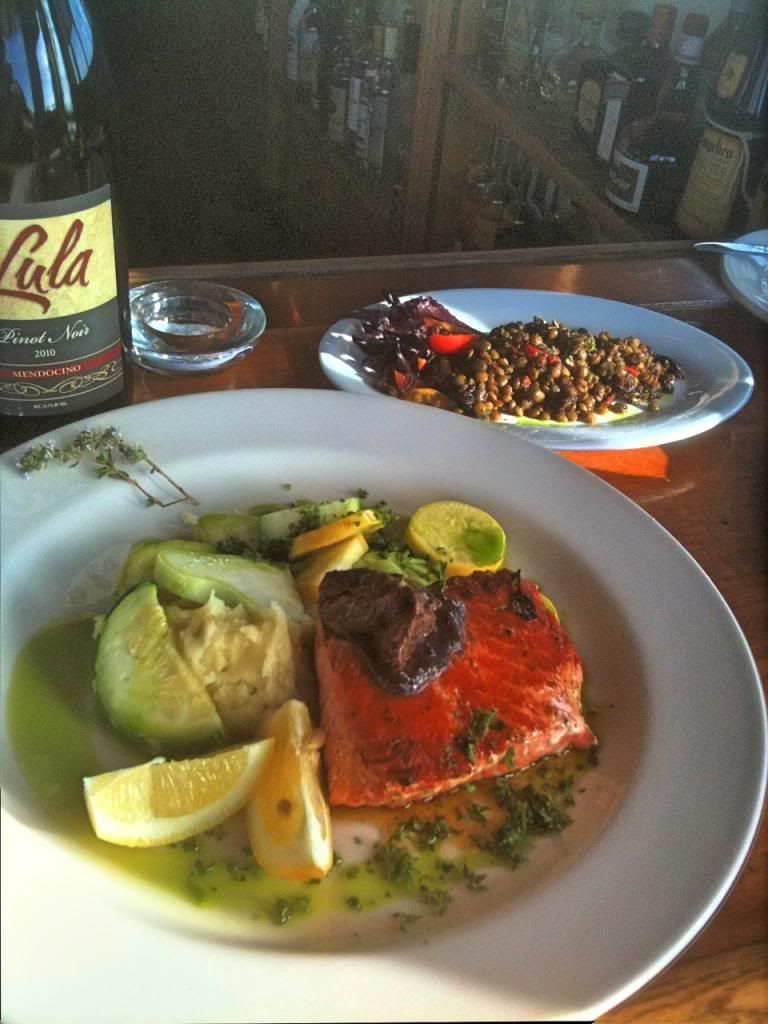 The majestic interlude. Back on the deck at my dear friends' Mendo coast bungalow after about 480mi of twisty goodness that day. With a Glenlivet Nadurra 16yr cask strength in hand, gazing at my favorite moment of every day...i didn't even notice the power lines marring the view.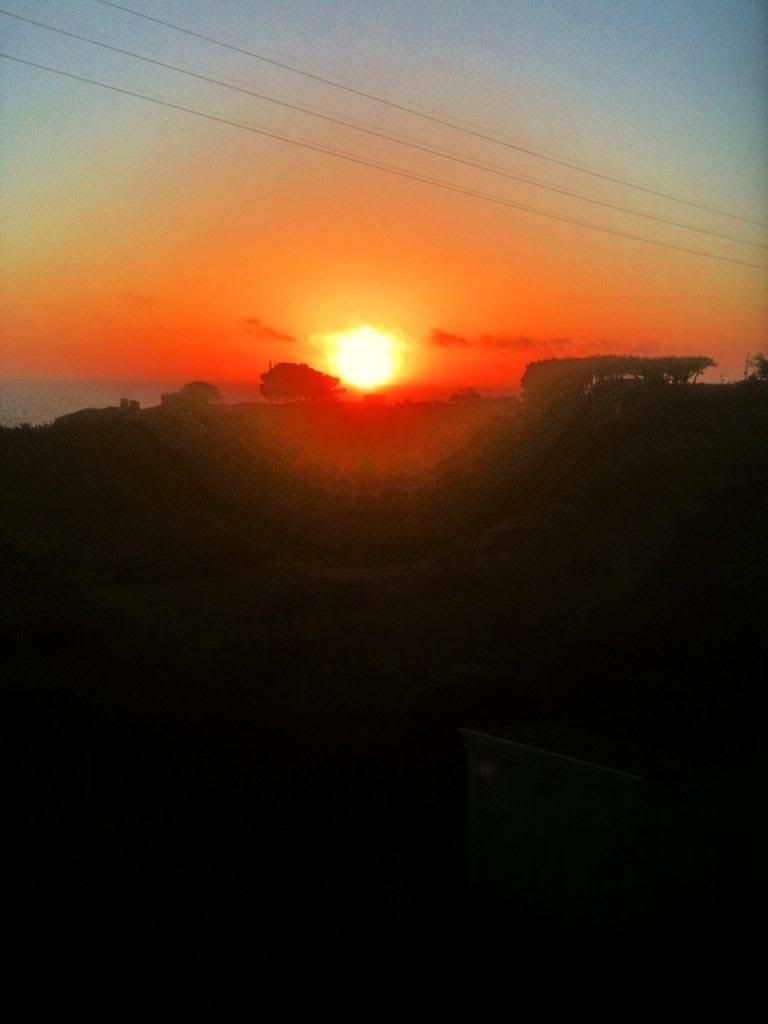 ---
RE: Ledford House Albion, CA - burma.girl - 10-04-2013 07:07 PM

Sooooo...when do we get to come 'n' visit...?
---
RE: Ledford House Albion, CA - Lanix - 10-04-2013 07:26 PM

Yeah...when can we come visit? Great post Sunset


---
RE: Ledford House Albion, CA - Sunset - 10-05-2013 11:16 AM

Anytime November through June works for me folks.


Just give me a little heads up. I can be sitting in the exact same bar stool in 8hrs riding sweet twisty goodness, or 6hrs slabbing it through SF.


---
RE: Ledford House Albion, CA - Markus Awreallyus - 10-06-2013 07:13 AM

We are going to be in San Diego/ LAX area this coming week. Any suggestions for eateries between the two would be greatly appreciated!


---
RE: Ledford House Albion, CA - Sunset - 10-06-2013 09:15 AM

I'm not a fan of SoCal(putting it mildly), and I'm wholly unfamiliar with the area's culinary offerings.. I wish I could help, but I'm afraid I'm utterly useless in that department(among others).

I'm sorry Markus.



Anybody else out there with the requisite knowledge to help our bud Markus? Gunga? Perhaps an unannounced lurker? Anybody?

Bueller???


---
RE: Ledford House Albion, CA - Gungawoman - 10-06-2013 06:16 PM

Don't know much about San Diego eateries. Newport Beach or Huntington Beach-----THE best Italian food is Alessa'. Main St in HB, PCH (Pacific Coast Hwy)in Newport.
If you like Mexican---In Santa Monica on 6th St is Border Grill. Authentic Mexican would be El Gayo Giro in Santa Ana. It's on Bristol and Edinger. Killer food, but don't go there after dark. (I'm serious!)

These aren't chain restaurants. Maybe that's what makes them so good.
There are SOOOO many places in LA and the surrounding area. Same with the OC. It's really hard to narrow it down to even a few places!

If I think of some others, I'll post them. Or if you find something on the internet in LA or the OC and wonder about it, shoot me a message and if I know anything, I'll pass on the info. Happy eating!


---
RE: Ledford House Albion, CA - Markus Awreallyus - 10-07-2013 06:46 AM

I do like Mexican! Also I have a name of a seafood market called Point Lomma. I hear that langastinos are in season. Thanks for the heads up youz!


---
RE: Ledford House Albion, CA - Sunset - 04-23-2014 02:12 PM

Ledford House revisited...

Salad trio. Roast red pepper and onion then saute with EVOO and capers/Pearl Barley with carrot and celery/Red Eye beans with ramps.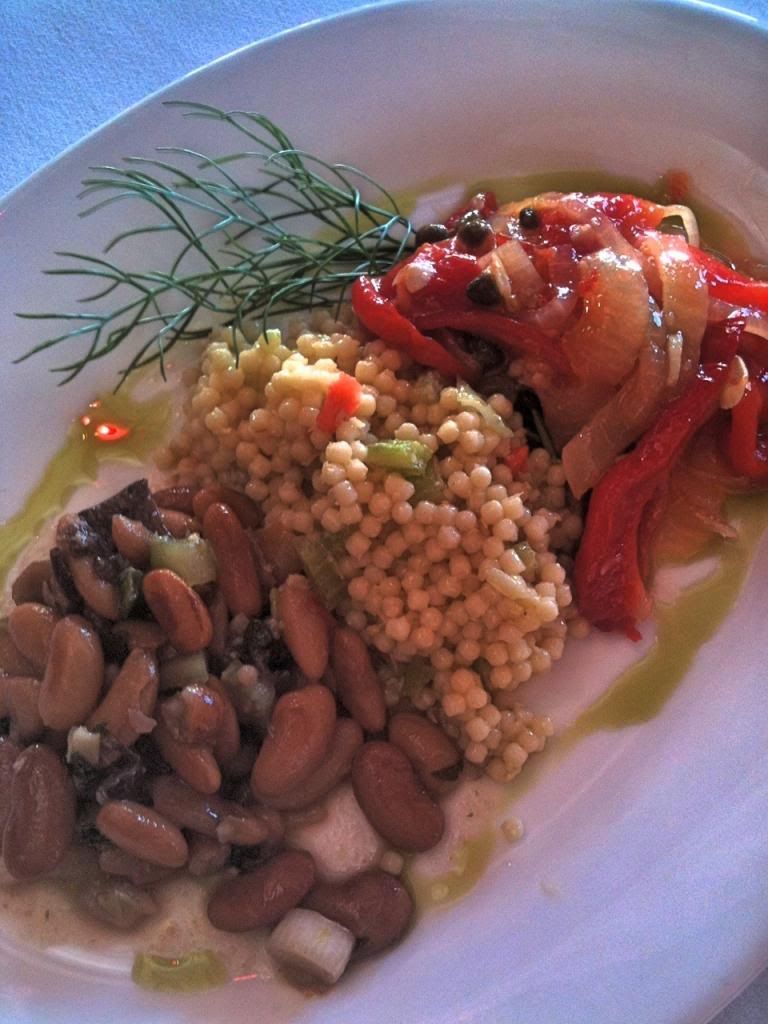 Roast duck breast and leg confit with huckleberry sauce and mash.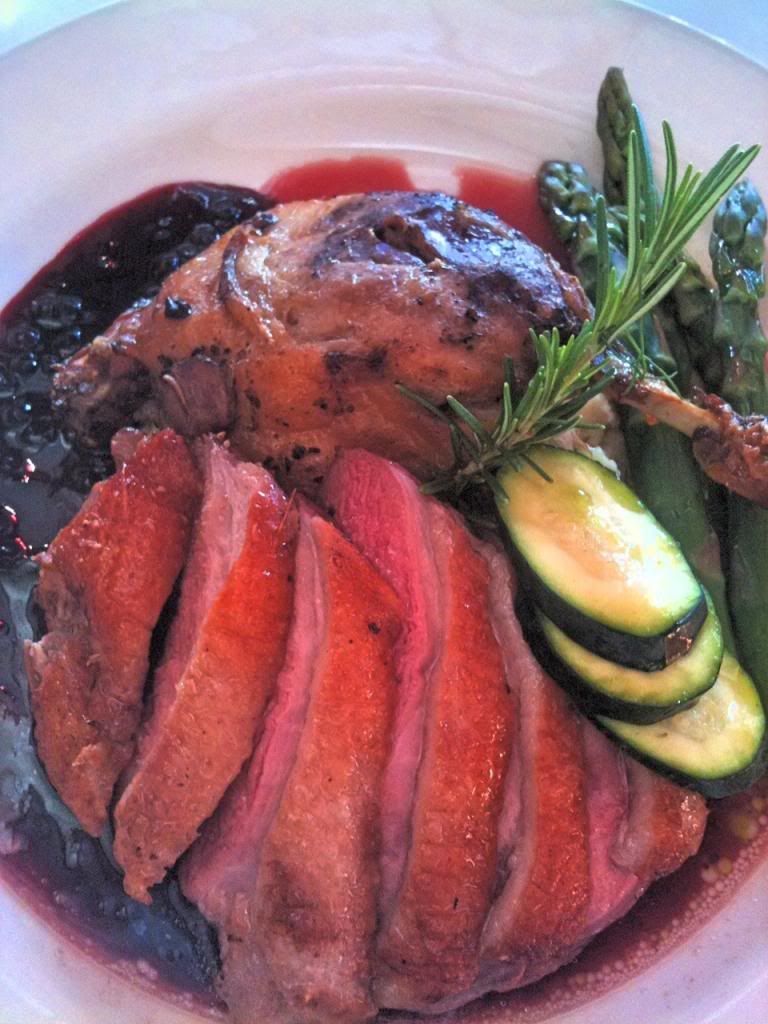 With some of the new(er) dining establishments in the general area, Ledford might want to pick up their game a little bit. Still good, but not "HOLY $%*# this guy's a GENIUS!!!" good as some of their competition has come to be. Still and all, it's a great place for a tired, Aerostitch clad scooter tramp to stagger into for good food and spirits.


---
RE: Ledford House Albion, CA - Boomer - 04-23-2014 07:58 PM

Me not fam either with the SoCal area - Im kinda with Sunset on that one. I believe the better cuisine exists further north. IMHO. Wish I could help, but at the rate Sunset keeps posting pcs of these fine dishes I might salivate too much and need a bib.

Maybe I could put Mr Sunset on SPEED DIAL?!?!?


---