Uneda Eat...Point Arena, CA - Printable Version

+- Bubba's Bar 'n' Grill (http://www.neilpeart.net/bng_forum_beta)
+-- Forum: Share your favorite Joints, Bistros, Bar 'n' Grills, Diners, Dives, Greasy Spoons, Saloons and Hash Houses. (/forumdisplay.php?fid=14)
+--- Forum: Tell Us More (/forumdisplay.php?fid=15)
+--- Thread: Uneda Eat...Point Arena, CA (/showthread.php?tid=1216)


---
Uneda Eat...Point Arena, CA - Sunset - 04-22-2014 03:15 PM

I prefer my own cooking to roughly 90% of the dining establishments I've visited, and I try not to gush too much when I find an establishment that breaks into the 10%. But this guy has really, really,

really

got it goin' on in Point Arena. His balance is inventive and dead-on the money, all his charcuterie(including the bacon) is prepared on premise by his own hand, and he is a

master

of the braised green. In the past I've re-shuffled an entire ride just so I would be able to dine at Uneda.

Quinoa/chick pea fritters with sambal sauce and slaw.



Charcuterie plate...prosciutto, dry sausage, and pork pate with mustard sauce. All hand made on premise.




Asparagus/celery root saute with bacon, reggiano, and sous vide egg.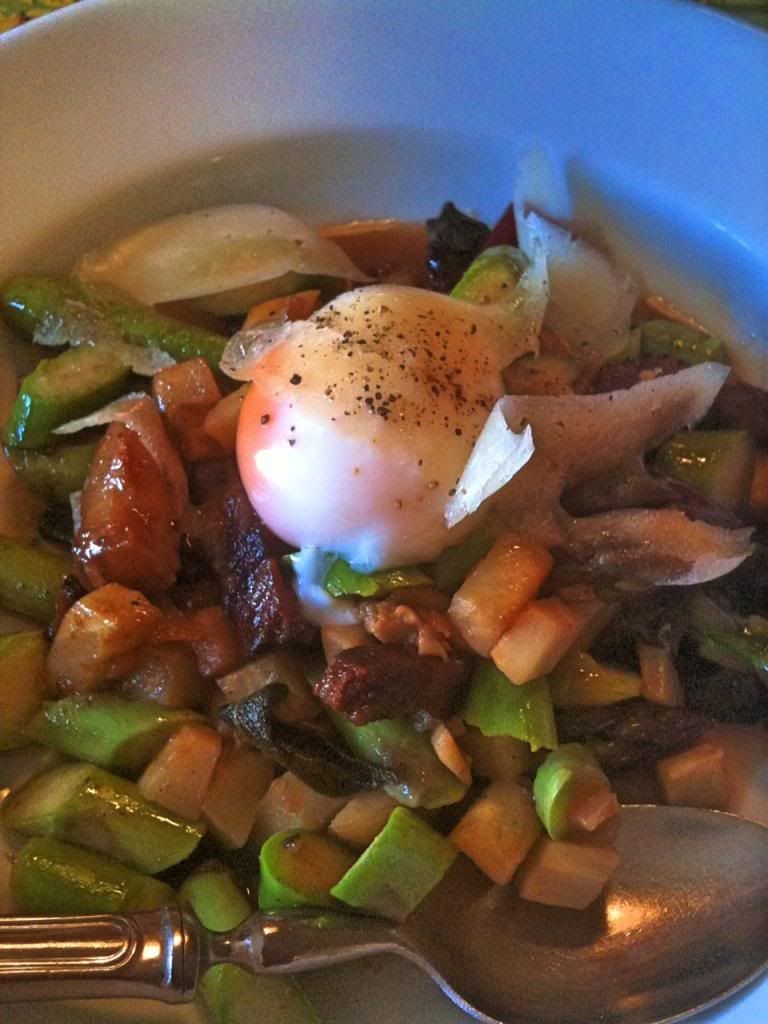 Dry rub lamb with polenta, blood orange, carmelized onion, and moroccan relish.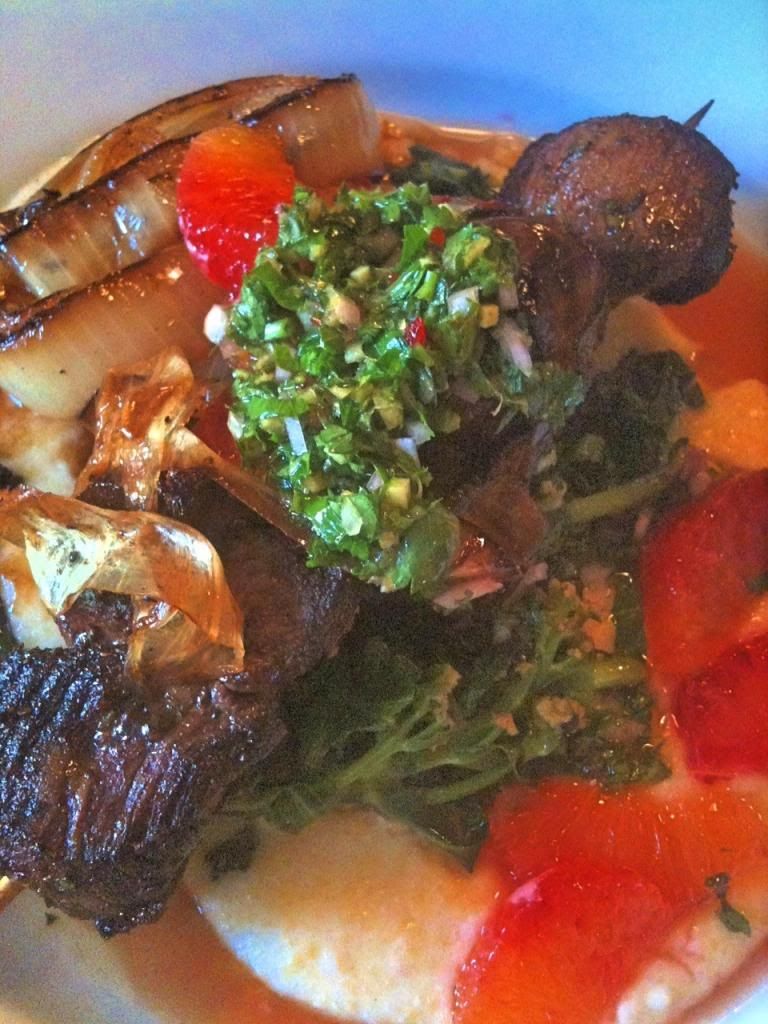 The

BEST

duck confit I've ever had with braised Kale and bacon.





If you find yourself on the Mendocino Coast and want a real culinary treat at a non-pretentious venue with good service...this is your guy.


---
RE: Uneda Eat...Point Arena, CA - LiveToCook - 04-25-2014 08:29 PM

Looks very good and with your comments... What else can I say!!! And someone that does sous-vide eggs, this is perfection!!!


---
RE: Uneda Eat...Point Arena, CA - Sunset - 04-14-2015 02:58 PM

Just can't say enough about this Uneda guy. His dishes display a culinary balance one does not often find...

Naming a song or musical piece as my "favorite" would be silly and meaningless. What I want to hear/feel at a particular time/place is very much dependent on my mood. Similarly, naming a dish or dining establishment as my "favorite" would be equally silly and meaningless...but this guy comes about as close as one can come to shattering that trope.

Caesar salad...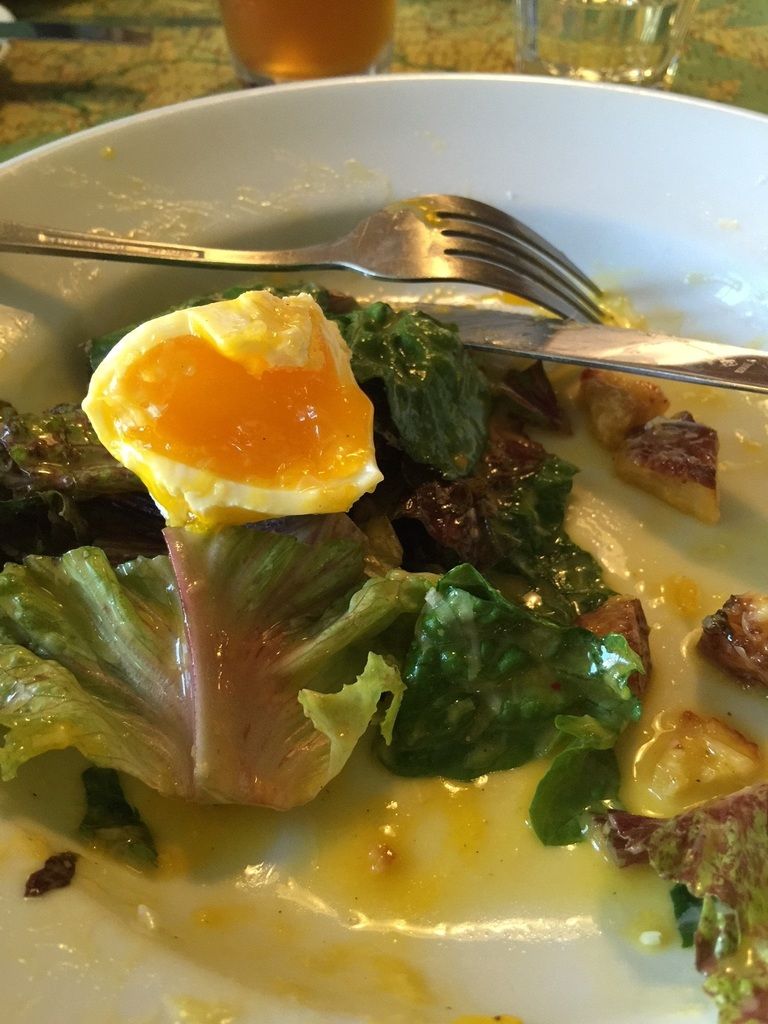 Chick Pea/Maui Onion fritter...



Duck breast with lentil...




Goat Kebab with chick peas and cumin braised greens...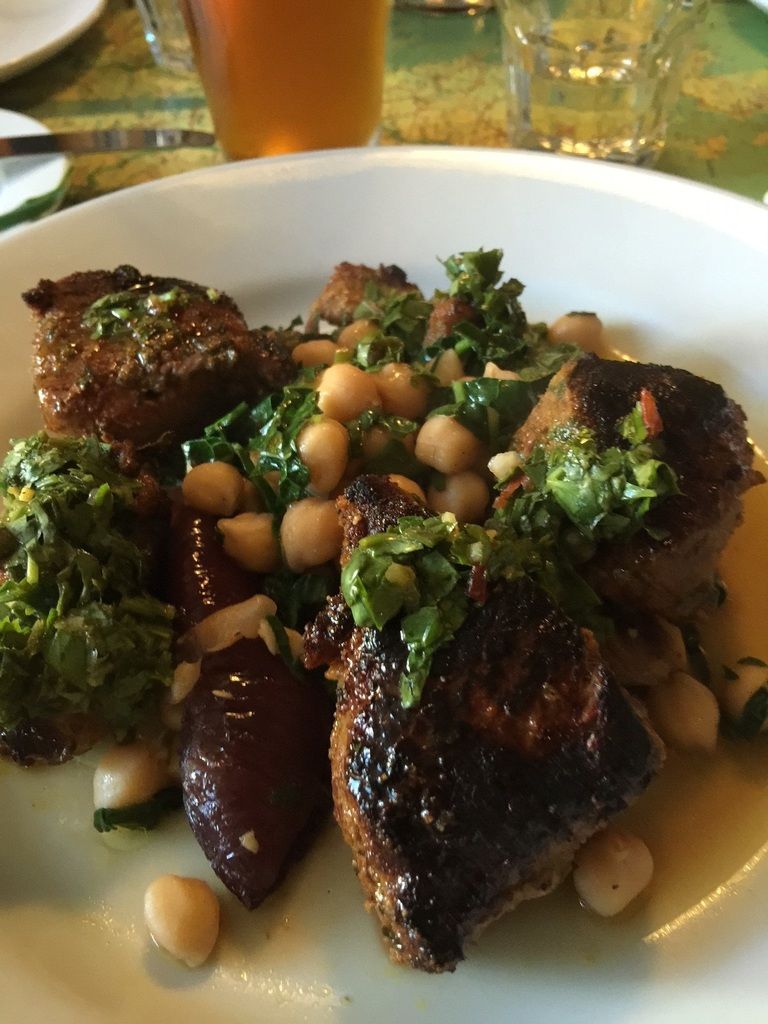 Hanger steak with pickled cabbage and polenta...

---
RE: Uneda Eat...Point Arena, CA - Sunset - 07-25-2016 12:14 PM

Dude's still cranking out a whole gripload of awesome...

Lamb/chicory/lentil/fire roasted kabocha.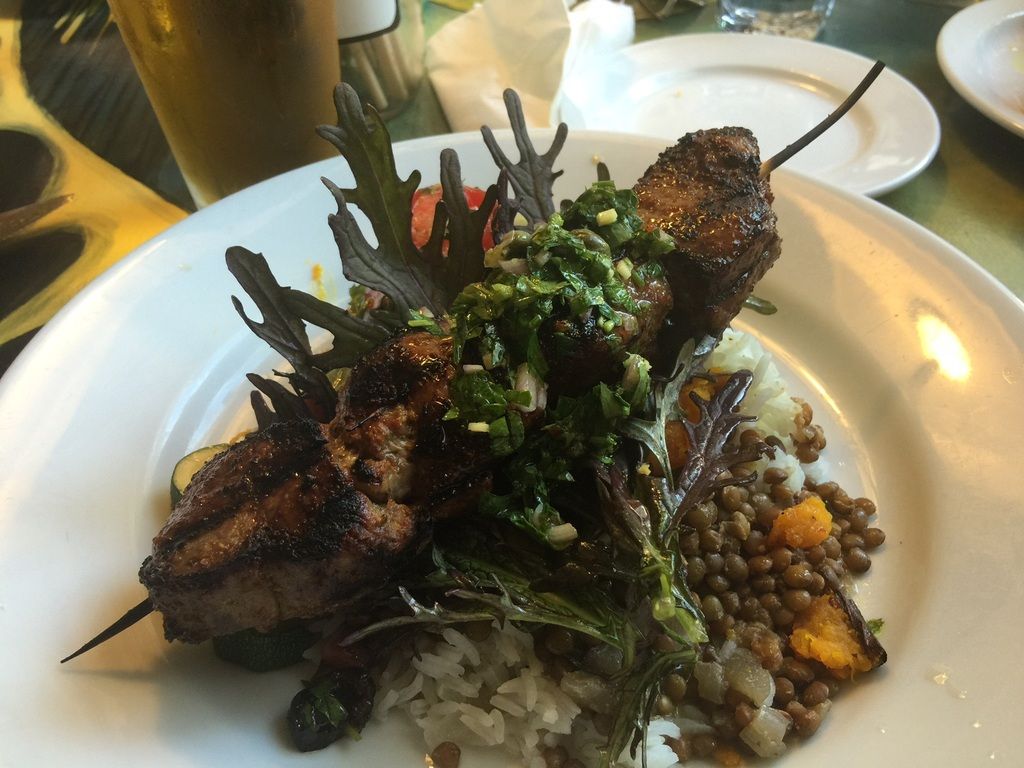 ---