Coq Au Vin...Philo/Navarro CA - Printable Version

+- Bubba's Bar 'n' Grill (http://www.neilpeart.net/bng_forum_beta)
+-- Forum: Share your favorite Joints, Bistros, Bar 'n' Grills, Diners, Dives, Greasy Spoons, Saloons and Hash Houses. (/forumdisplay.php?fid=14)
+--- Forum: Tell Us More (/forumdisplay.php?fid=15)
+--- Thread: Coq Au Vin...Philo/Navarro CA (/showthread.php?tid=1218)


---
Coq Au Vin...Philo/Navarro CA - Sunset - 04-23-2014 02:30 PM

This is absolutely the best representation of classic French Continental cuisine I've seen since I was in Nice. In fact it was so good, I immediately made reservations for the following night after the first bite. Meals come with a

very

generous pour of well paired local wine and an endless supply of hot out of the oven crusty French(of course) bread. And the proprietress...what a dear, sweet lady! Even though the place was packed both nights, she still had a way of making you feel appreciated. Like it's all for you...

Filet Mignon with pepper cream sauce.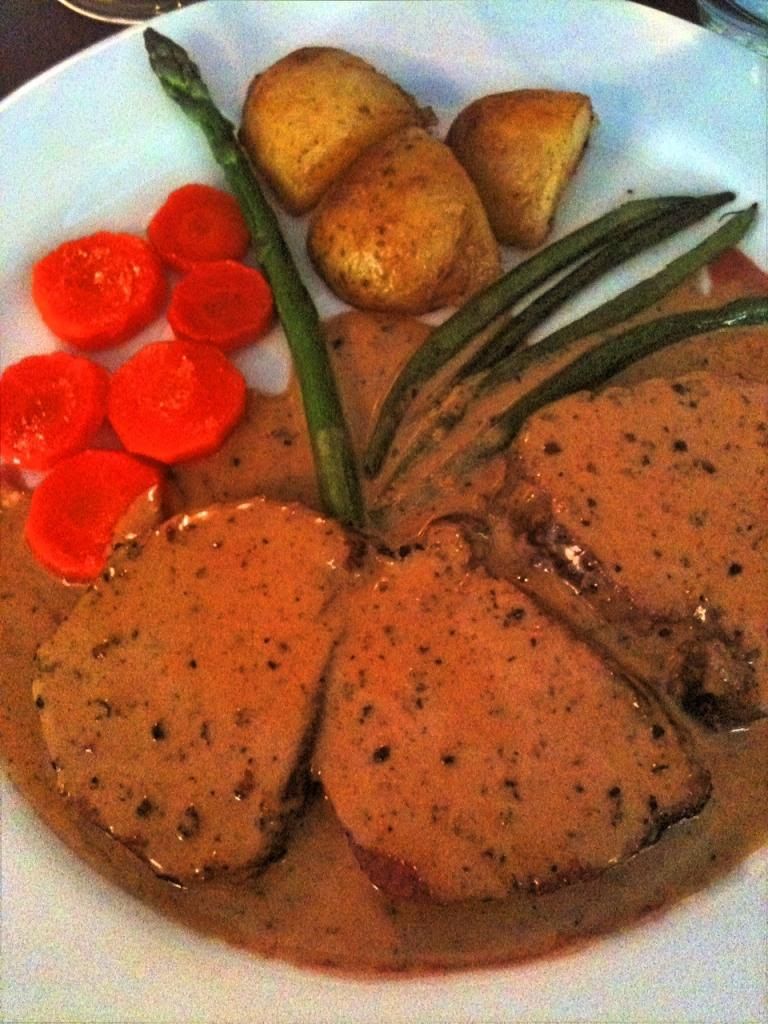 Boeuf Bourguignon




Duck confit.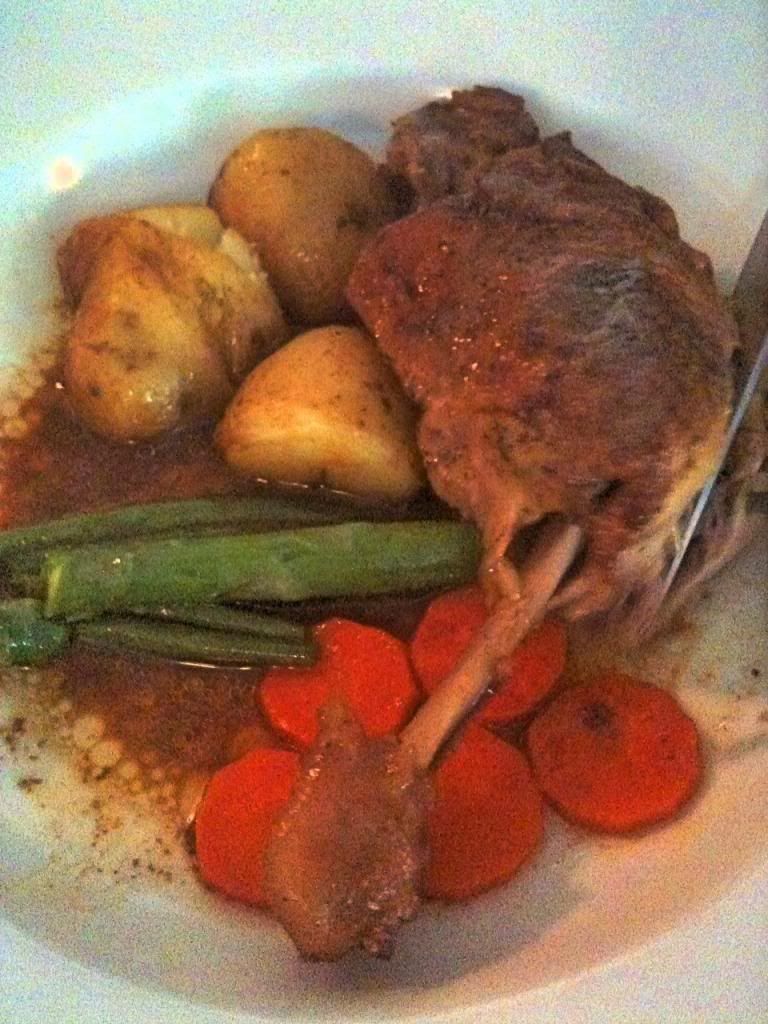 I would have added pix of the excellent desserts, but they were destroyed before I could even get my phone out...


---
RE: Coq Au Vin...Philo/Navarro CA - Boomer - 04-23-2014 07:53 PM

Is that last one lamb? Just curious here.


---
RE: Coq Au Vin...Philo/Navarro CA - Sunset - 04-25-2014 01:10 PM

Duck leg/thigh...seasoned and allowed rest. Then slow roasted @ +/-200deg in duck fat for several hours then allowed to rest once again. Then popped in an oven @ 350deg or so to finish.
---
RE: Coq Au Vin...Philo/Navarro CA - Boomer - 04-25-2014 07:52 PM

NOM
NOM
NOM.

Droooooll......


---
RE: Coq Au Vin...Philo/Navarro CA - Sunset - 11-14-2014 12:48 PM

Found myself on the Mendo coast once again.
Coq au Vin revisited...

That dear, sweet lady remembered me from 8mo ago, talk about making one feel special even though I know I'm not. I'm pleased to report this place is going strong with a dining room full of happy people! The quality of the meals and service are consistently outstanding! Monday night is "locals" night(a sharp operator always knows where his/her bread&butter comes from) and consists of soup or salad, choice of three succulent mains, never ending bowl of freshly baked french bread, and a HUGE pour of local wine...all for a discounted price of $23.00 USD.

Truly molten French Onion soup to start...




I went with the roast pork loin in cream sauce(cream/calvados/chanterelles). It was sooooooo tender that it had to be a sous vide loin that was finished in the oven...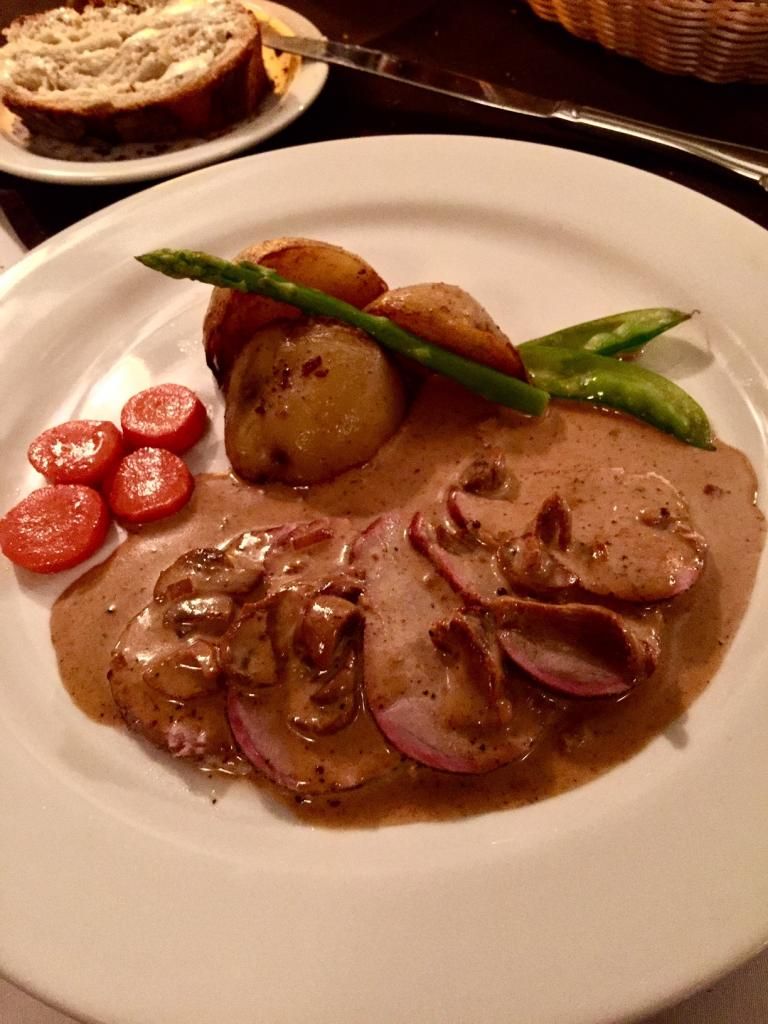 If you're into classic French cuisine, I simply cannot recommend Coq au Vin highly enough.
---