Anasazi/Casa Sena...Santa Fe, NM
06-15-2017, 05:55 PM
Sunset
The spice must flow...


Posts: 1,377
Joined: Jul 2012
Reputation: 18
Anasazi/Casa Sena...Santa Fe, NM
Anasazi was a delightful experience. Sitting on the patio enjoying the desert breeze and watching the colorful locals. It was even half-off
any
bottle of wine night from the impressive wine list. Yay us!
Grilled baby gem lettuce with crispy lardon, clementine, tamarindo, and leche de mantaquilla.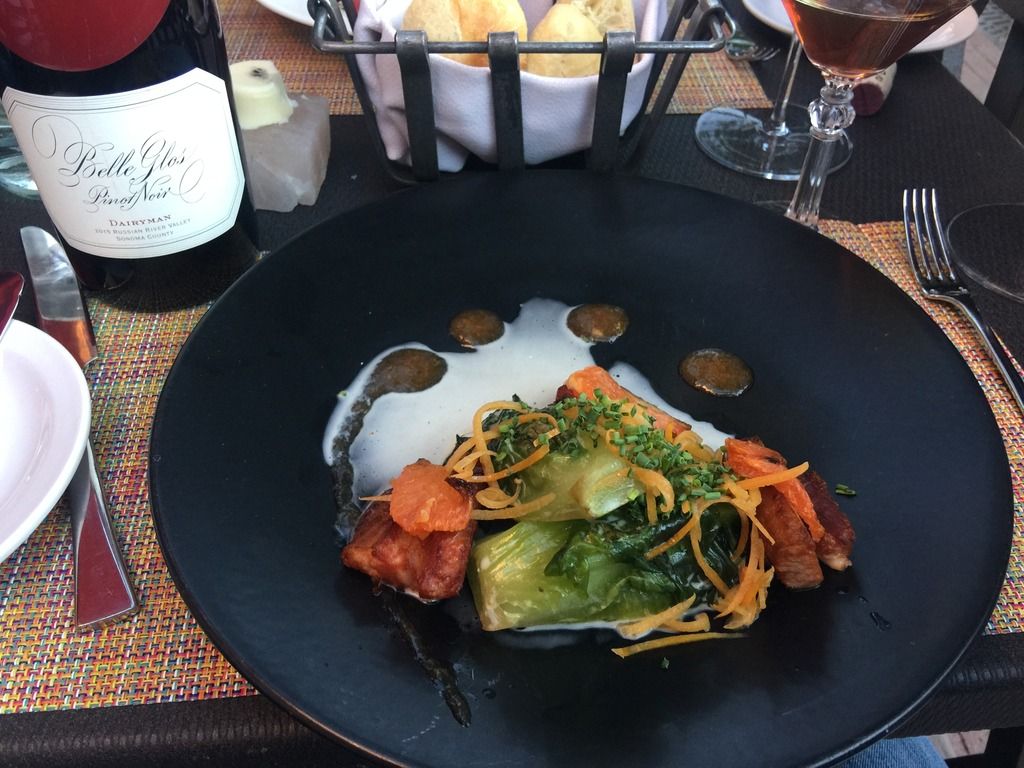 We also enjoyed two other small plates. Buffalo sliders with Hatch chile sauce, and these fire grilled riblets.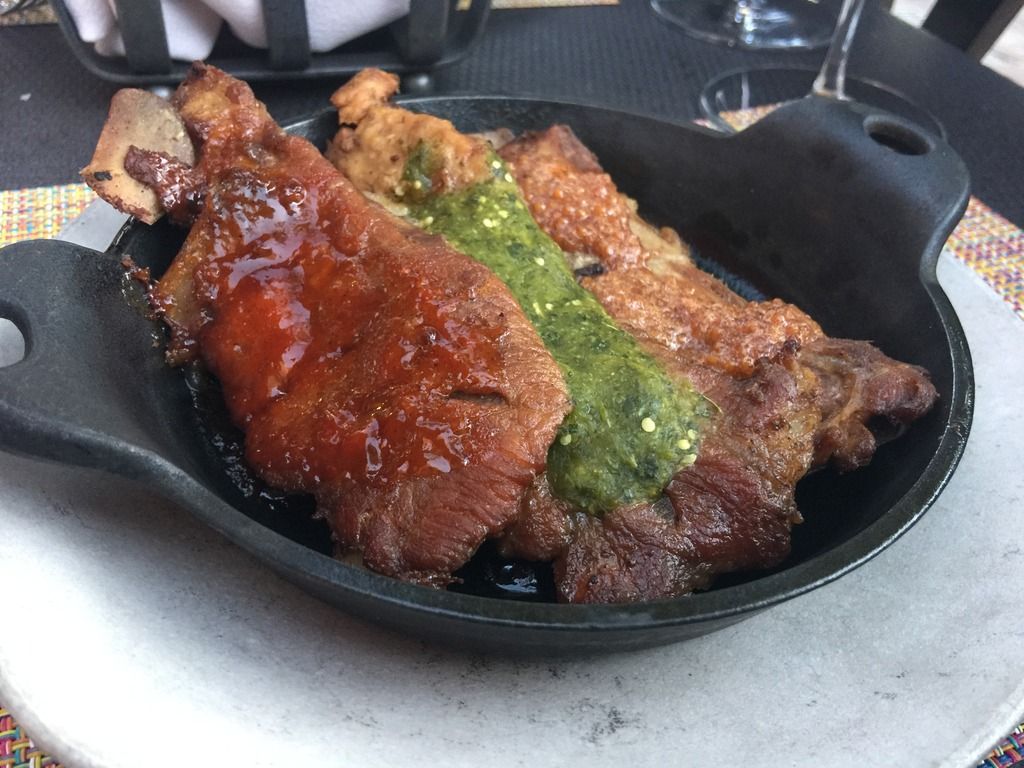 The following evening was Casa Sena. These folks tried to provide a good experience, but ultimately we're unable to do so. Just too many factors added up to poor dining all around.
Caesar salad.
Rack of lamb
---
To ask why we cook is to ask why the leaves fall...
User(s) browsing this thread: 1 Guest(s)