Catelli's...Geyserville, CA
11-14-2014, 01:11 PM
Sunset
The spice must flow...


Posts: 1,377
Joined: Jul 2012
Reputation: 18
Catelli's...Geyserville, CA
I've never been to, nor have I ever heard of this one. But it turned out to be a very pleasant surprise on the road to Elk, CA. We weren't too hungry, so my travelling partner and I split a burger...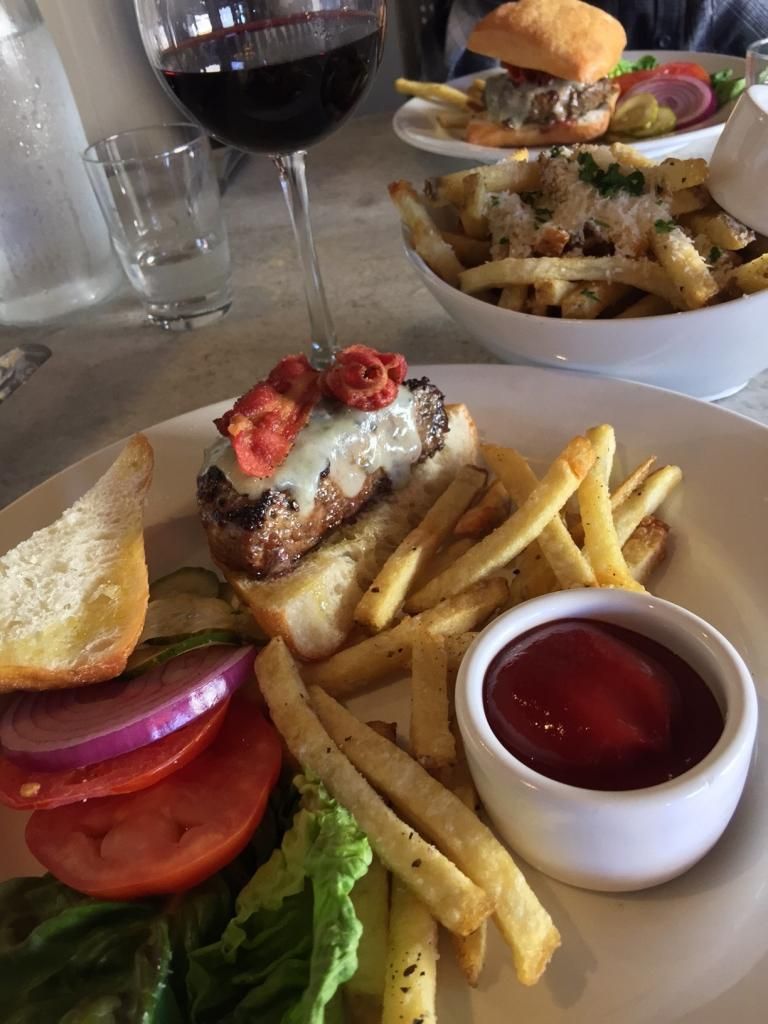 Now I know what you're thinking: "Gee, Sunset...I do believe that's the single most uninspired looking burger I've ever seen". And if I'm honest, that's exactly what ran through my mind when it was placed before me. But I gotta tellya, that chopped sirloin burger(wood grilled to perfection) was one of the juiciest/tastiest/umami filled burgers I've had in a long while. The bread to beef ratio was perfect, and the home made rice vinegar pickles were delightful. I paired it with a glass of Dancing Ladies Zin....
perfect!
---
To ask why we cook is to ask why the leaves fall...
11-14-2014, 01:29 PM
LiveToCook
Senior Member


Posts: 323
Joined: May 2012
Reputation: 6
RE: Catelli's...Geyserville, CA
The meat certainly looks very nice and a glass of Zin with the dish, sounds delightful.... Miammm!
04-14-2015, 02:40 PM
Sunset
The spice must flow...


Posts: 1,377
Joined: Jul 2012
Reputation: 18
RE: Catelli's...Geyserville, CA
Once again, the plate placed before me didn't look like anything special. But this Eye-talian spicy sausage sammich was
outstanding
. Particularly when paired with a glass of the Anderson Valley "Dancing Lady" Zin.
If you want to avoid the hassle generally associated with lunching in Napa/St Helena/Calistoga...just ride/drive a few more minutes north to Geyserville and hit Catelli's.
---
To ask why we cook is to ask why the leaves fall...
User(s) browsing this thread: 1 Guest(s)