What's for dinner, honey?
03-19-2017, 08:56 AM
(This post was last modified: 03-19-2017 01:14 PM by Sunset.)
Sunset
The spice must flow...


Posts: 1,387
Joined: Jul 2012
Reputation: 18
RE: What's for dinner, honey?
St Padraig's day bash was great success...
Corned beef brisket. 14day brine, 5hr braise, then brushed with Maille/brown sugar/cider vinegar and baked 30min until the crust formed.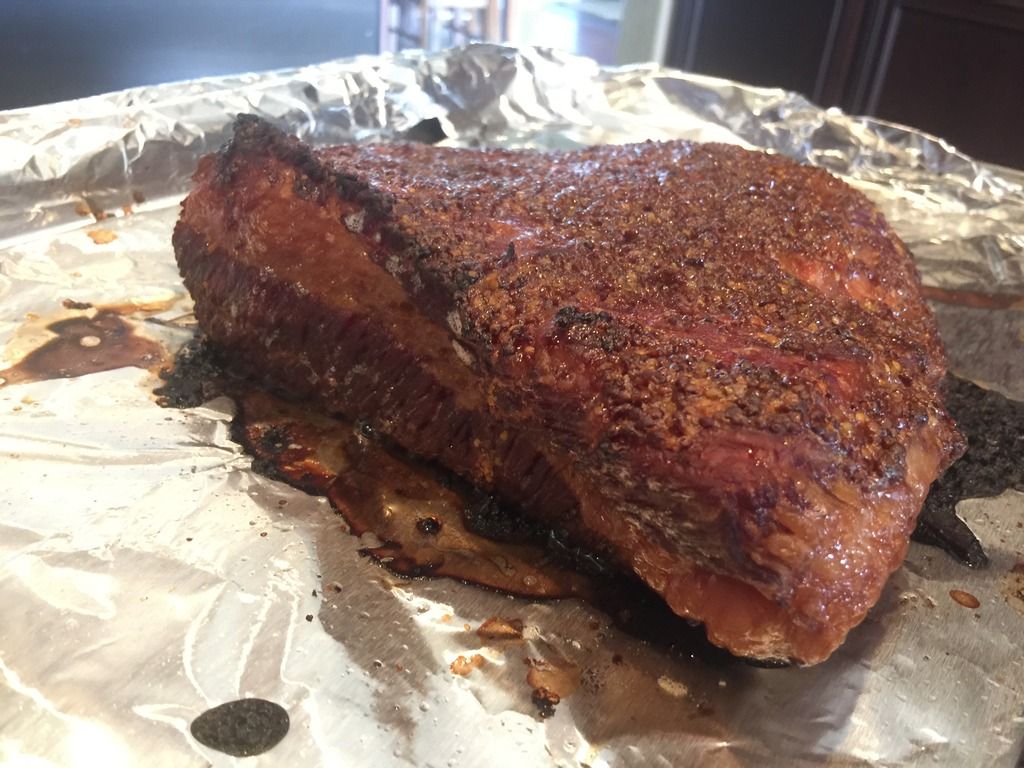 And a big ol coddle...
*edit*
It seems my liquor cabinet took a cruel beating. Dang womenfolk drank all mah fancy booze!
---
To ask why we cook is to ask why the leaves fall...
User(s) browsing this thread: 1 Guest(s)