09-28-2012, 11:50 AM
(This post was last modified: 09-28-2012 11:52 AM by Sunset.)
Sunset
The spice must flow...


Posts: 1,389
Joined: Jul 2012
Reputation: 18
RE: Breakfast Anyone?
My breakfast usually consists of 2 home made flourless cookies(oats,applesauce, ripe banana, walnuts, raisins, and cinnamon) @ about 100cal each, and a cuppa joe.
But every 2-3 months or so, I get a powerful craving for the real thang.
Side note: I pan tossed the fries in that incomparable garlic/shallot butter...suhweet!
KERBLAMMO!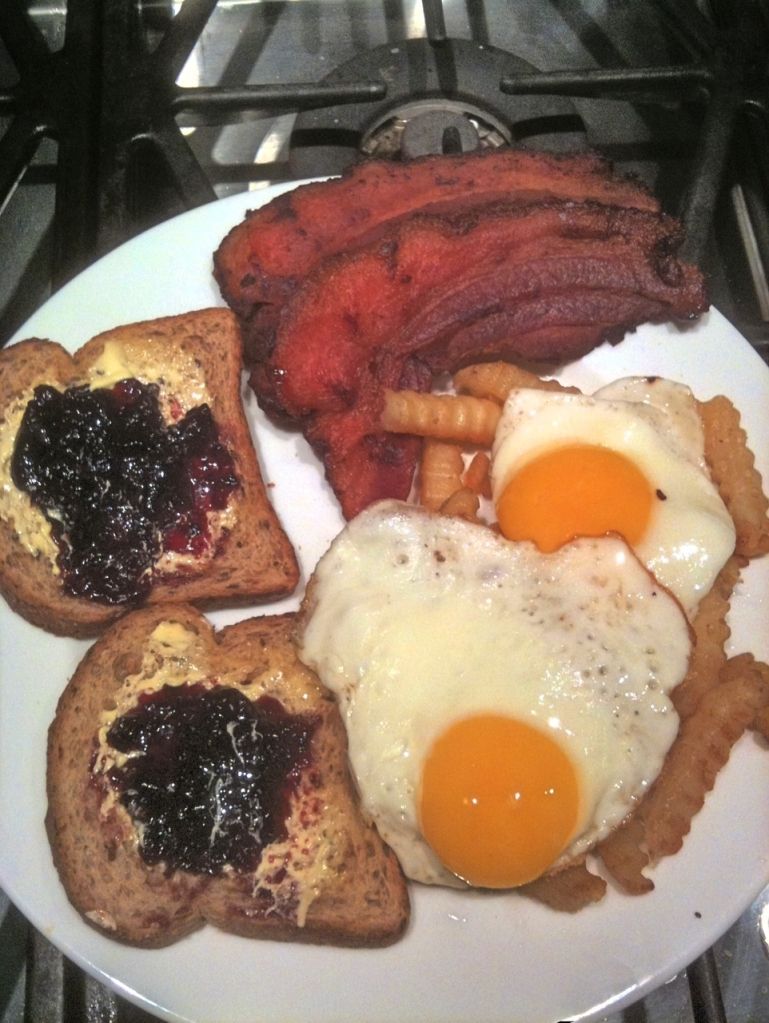 Though after hoovering up a plate like this, I usually crash out again in the LayZboy.
---
To ask why we cook is to ask why the leaves fall...
User(s) browsing this thread: 1 Guest(s)