Tanks, Planes, Boats, Military Stuff
11-26-2011, 11:27 AM
NWoBHM
The bloke from across the water


Posts: 2,339
Joined: Apr 2010
Reputation: 16
RE: Tanks, Planes, Boats, Military Stuff
I promised Rey I would research a pilot KIA and buried at my local church where I was married.
I remembered his memorial as it was both large and stated he was Killed in Action flying a "Fortress".
Finally, I got around to going to the church today (where also my father is buried), and thought about honouring my promise.
Well he was 30, killed while flying a Flying Fortress over Hamburg in 1945, apparently radar jamming defence systems for the main assault, and was sadly shot down and crashed into the Elbe. His name was William Donald Allies.
His mother was Lady Wynford, (hence I guess the large memorial), and he was a Flight Lieutenant in the RAF.
His memorial at Alfrick says -
IN PROUD AND LOVING
MEMORY OF
FLT.-LIEUT. WILLIAM DONALD ALLIES
BOMBER COMMAND R.A.F. BORN 9 MAY 1915
ONLY SON OF W.K. ALLIES OF BEWELL,
ALFRICK, AND MARGUERITE, LADY WYNFORD
WHO LOST HIS LIFE PILOTING A "FORTRESS"
OVER HAMBURG ON 21 MARCH 1945
HIS MOTHER, WIDOW AND SON WILLIAM PETER
Further information I have found -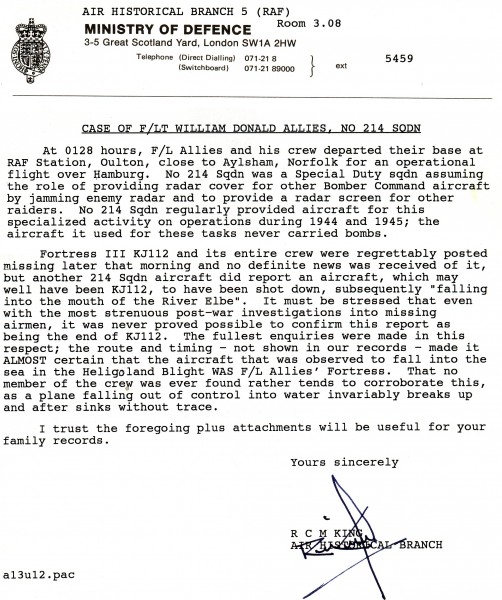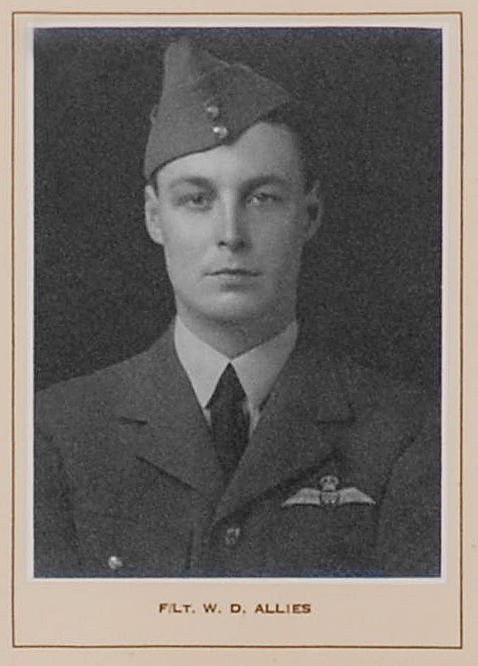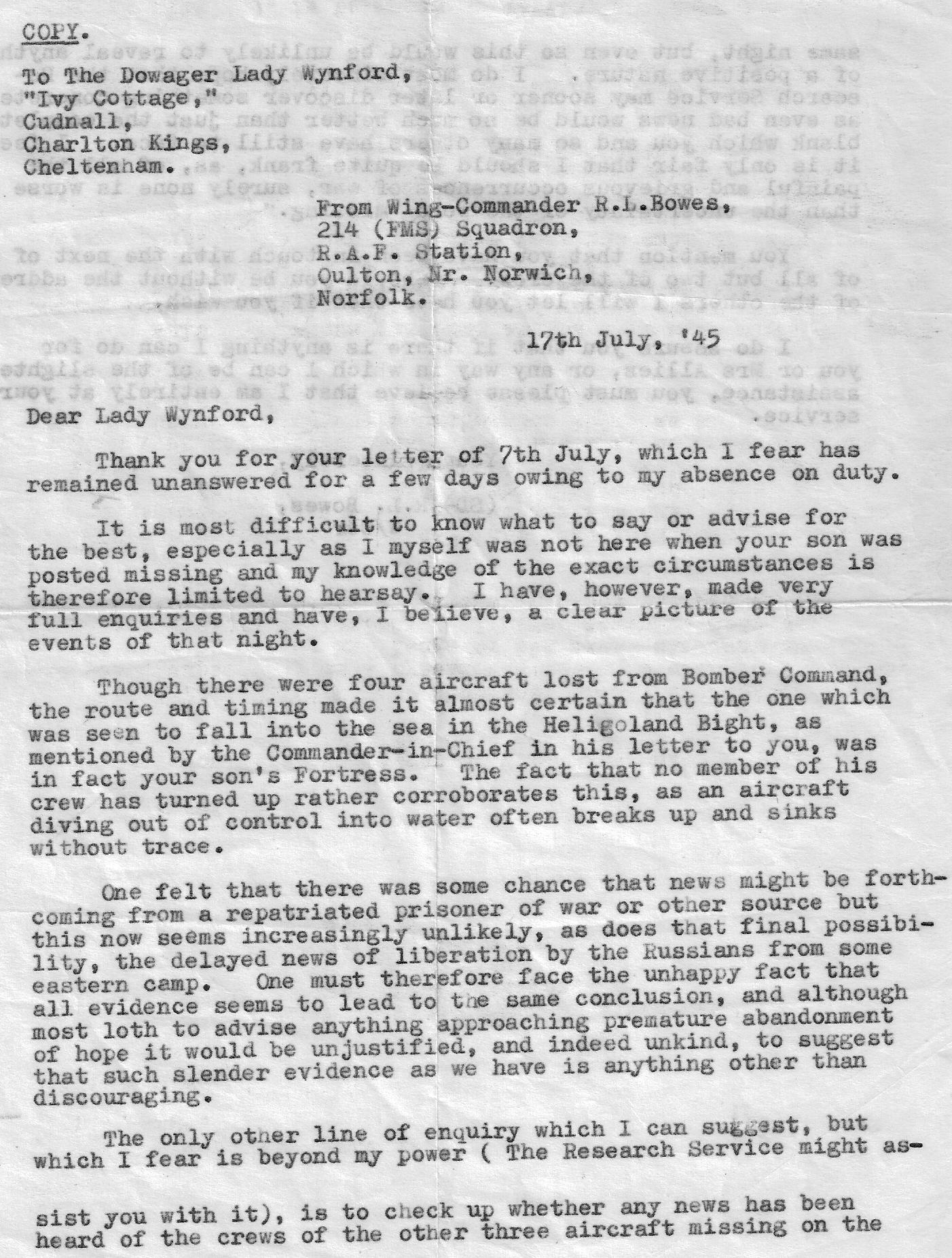 User(s) browsing this thread: 1 Guest(s)