String Theory: Alternate Universes?
07-23-2011, 12:46 AM
(This post was last modified: 07-23-2011 12:49 AM by Scythe Matters.)
RE: String Theory: Alternate Universes?
(07-22-2011 07:21 AM)

old honda rider Wrote: Wait... ya mean that the universe wasn't created by the

Flying Spaghetti Monster

??

Heresy, I say! Heresy! Burn all unbelievers at the stake!



Or in a pot of boiling water for about 7 minutes with a little salt.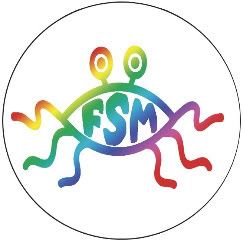 I'm a equal opportunity deist
I was 18 when Star Wars came out so I never got to play those games. Though I did go to a few SF conventions. And when Trek was on TV, I didn't have an geek friends to play with. I'm making up for lost time now...... Three cheers for the geeks!!!!
---
... in a world where I feel so small
I can't stop thinking big!
User(s) browsing this thread: 1 Guest(s)