01-23-2012, 12:59 AM
burma.girl
Thoooper-Dee-Doooper Moderator \m/


Posts: 825
Joined: Jun 2011
Reputation: 14
RE: OHR's Apple Pie
So in the spirit of "cheese on pie," my hubby - the consummate experimental cook - had a bug in his brain about making an apple pie w/a cheesy crust. I suggested making a crust similar to the Bisquick "cheese-garlic biscuit" recipe (minus the garlic, natch...)
Long story short, he ended up w/what we're calling, "Granny Smith apple torte w/cheesy crust."
The crust had a very decent sharp cheddar flavor (using a 4-yr-old aged extra sharp white cheddar) and a "crun-chewy" texture. It was an excellent contrast to the sweet 'n' sour "bite" of the Granny Smith's. We'll have to tweak the crust a bit more so it's not too "biscuity" in the corners, but otherwise I think it would be pleasing to anyone who enjoys "cheese on pie."
---
Blah blah blah....yada yada yada!
01-23-2012, 02:57 AM
RE: OHR's Apple Pie
What an interesting idea! Maybe try mixing shredded cheese into a regular pie crust recipe?
---
... in a world where I feel so small
I can't stop thinking big!
11-07-2012, 11:32 AM
N'awlins
How Ya'll Are?!


Posts: 568
Joined: Aug 2011
Reputation: 3
RE: OHR's Apple Pie
Here's a twist on Billie's classic apple pie recipe that she made last weekend. She started off going for an apple dumpling, and kind of morphed into more of a turnover, with 4 distinguishable servings (read: 'clumps') of juicy, appley goodness! She learned the hard way to include a baking pan underneath, due to the fact that A.) She always over-does everything causing the filling to overflow, and B.) She hates cleaning the oven as much as I do! Check these out!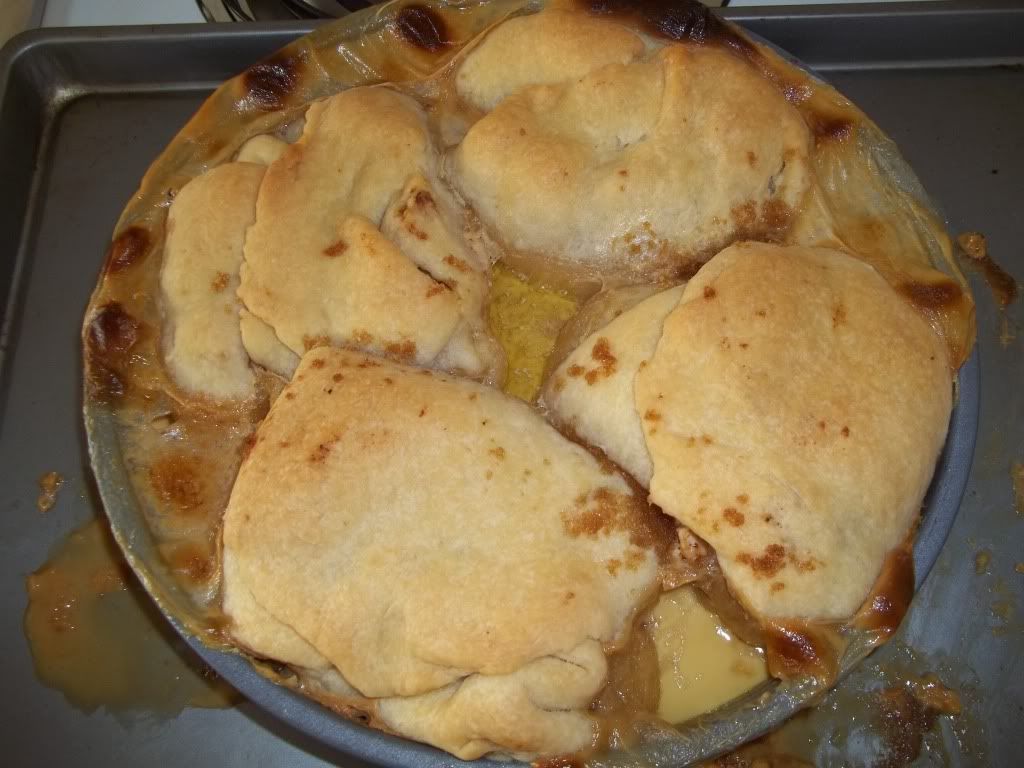 Of course, I had to try mine ala' mode with a little vanilla bean ice cream, sans the cheese this time! Nomnomnomnomnomnom!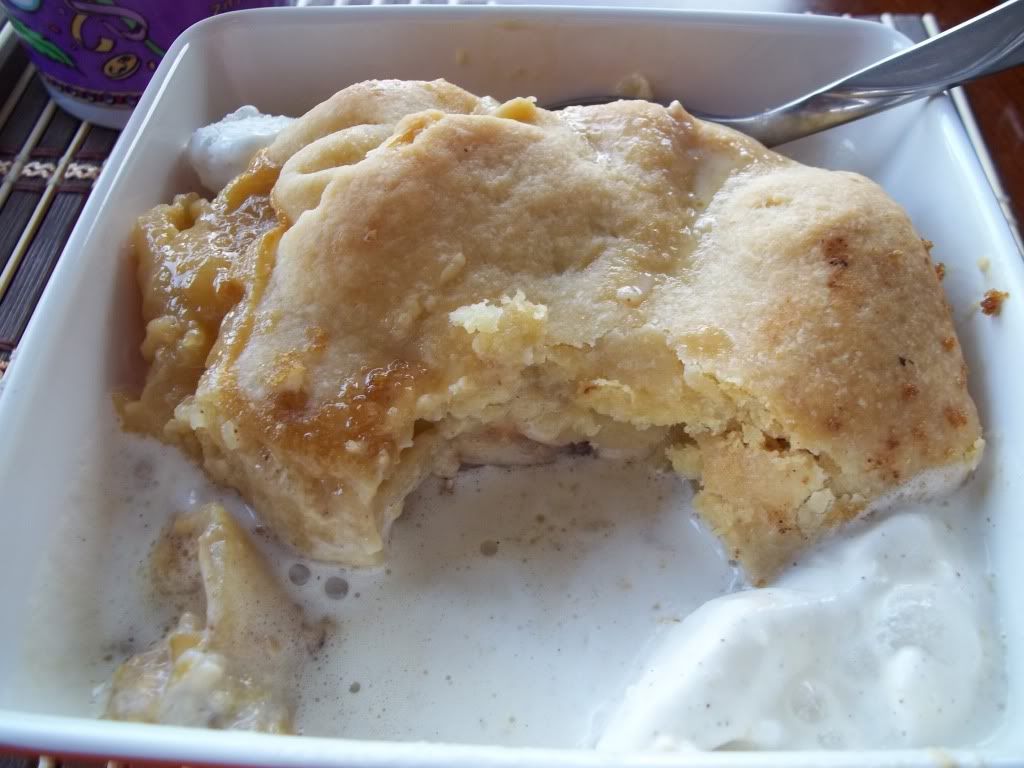 ---
"Rollin' numbers, rock-n-rollin', got my Kiss records out!"
11-07-2012, 12:30 PM
Sunset
The spice must flow...


Posts: 1,361
Joined: Jul 2012
Reputation: 18
RE: OHR's Apple Pie
Boy, that crust looks nice and flaky...
I'm not usually a dessert person, but that looks pretty darn
good
.
---
To ask why we cook is to ask why the leaves fall...
11-07-2012, 07:36 PM
RE: OHR's Apple Pie
YUMMY!!!
---
... in a world where I feel so small
I can't stop thinking big!
11-08-2012, 07:16 AM
2Beers
It's all about the ride


Posts: 2,368
Joined: Apr 2010
Reputation: 15
RE: OHR's Apple Pie
Oohh and with vanilla ice cream.
---
"... always throw spilt salt over your left shoulder, keep rosemary by your garden gate, plant lavender for luck, and fall in love whenever you can..." Practical Magic
12-01-2012, 08:47 PM
RE: OHR's Apple Pie
(10-04-2011 10:33 PM)

Scythe Matters Wrote: Yummy!!! I like a crumble topping, though - any recipe for that?
SM-my mom's is known for the crumbs. I wonder if this wonderful recipe could be altered to add her crumbs? When the ladies come back from TJ-Maxx I'll see if I can get her to give it to me to post here!
User(s) browsing this thread: 1 Guest(s)