11-19-2012, 02:02 PM
(This post was last modified: 11-19-2012 02:11 PM by Sunset.)
Sunset
The spice must flow...


Posts: 1,389
Joined: Jul 2012
Reputation: 18
RE: SOUP!
Cream of leek.
This one's sooo simple and soooooo savory...Mrs Sunset and all the little Sunsets demand it frequently in the Autumn/Winter months. It makes no pretense at being "good for you"...rather it simply delights your senses with creamy decadence.
1lb kielbasa
6oz bacon roughly chopped
1 lrg yellow onion
2 stalks celery
3 lrg leeks(stalk only)
3 cups chicken stock
1 cup heavy whipping cream
Salt/white pepper to taste
Pinch of nutmeg
-Saute kielbasa for color only in non stick pan...remove kielbasa and let rest.
-Add bacon to pan over med/low heat. Partially cook(about 3min) while stirring occasionally(Only to render fat. Bacon should be limp and rubbery, never even close to crispy)
-While bacon is rendering chop celery, onion, and clean leeks. This is the most important step in the process because GRITTY SOUP SUCKS!. Cut leek stalk in half lengthwise, then chop widthwise into 1/2" half rounds. Place in colander and TRIPLE rinse while swishing leeks around vigorously.
-Add celery, onion, and leeks to bacon. Add salt, pepper, and nutmeg. Add chicken stock. Add kielbasa also...cover and cook on low for 45min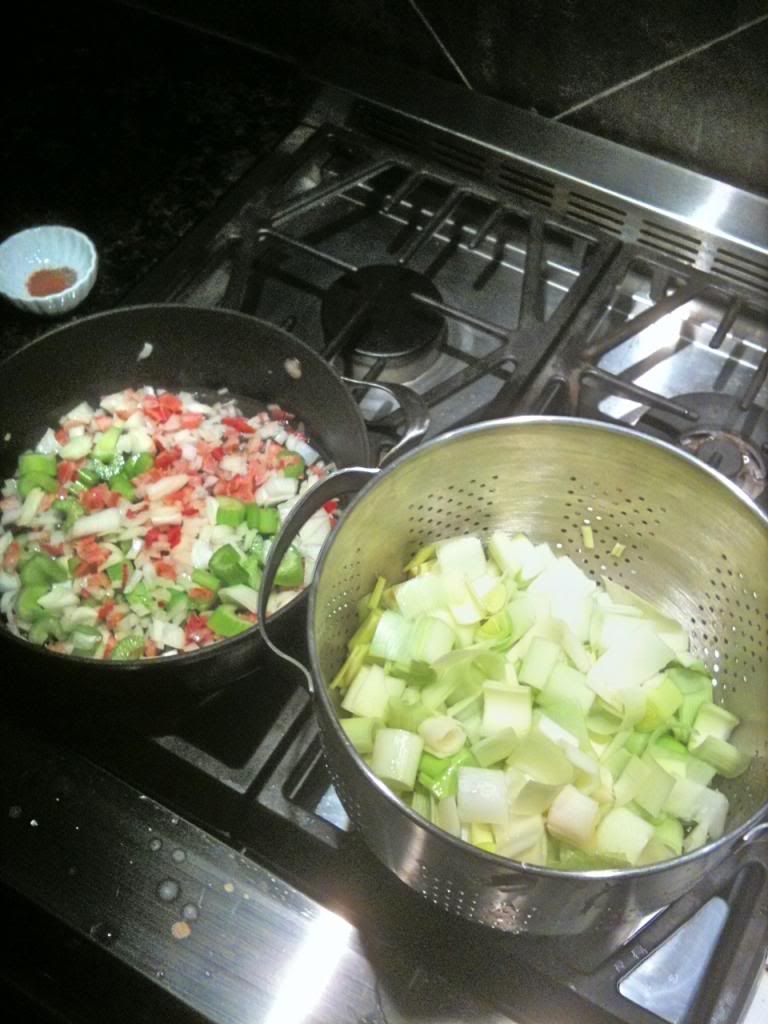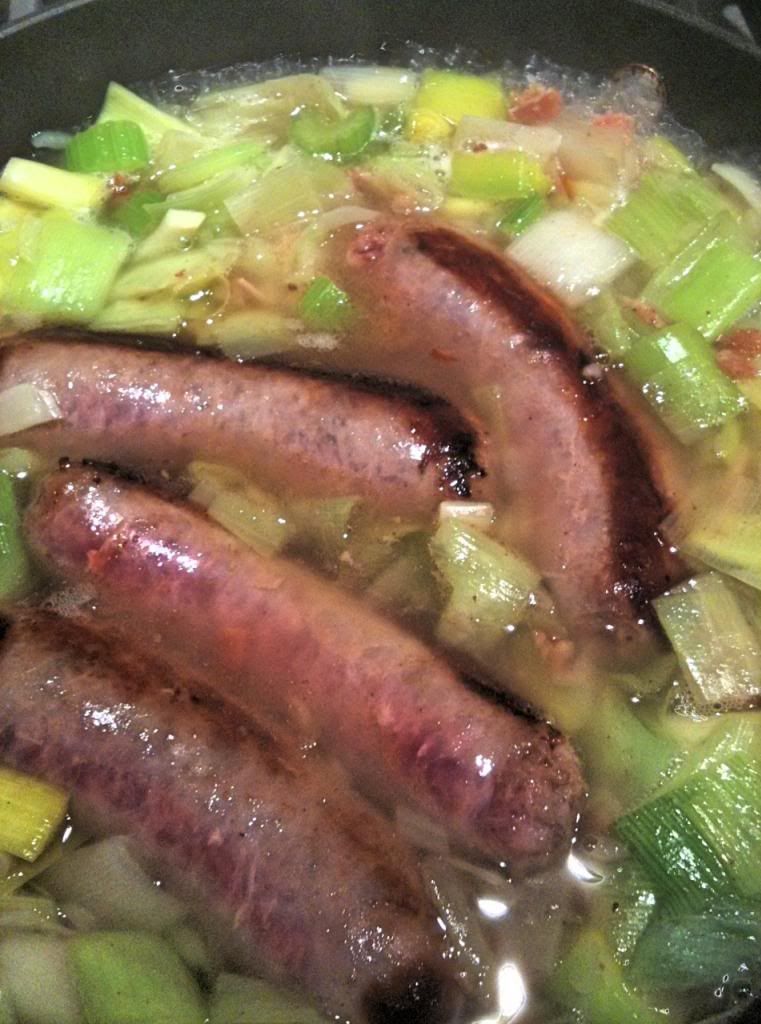 Remove kielbasa, transfer pan contents to food processor and process until smooth. Return soup to pan and add 1 cup heavy whipping cream on low heat(never boil). Check salt level, and plop the kielbasa in there reserving one.
Top soup with thinly sliced kielbasa and bacon crumbles. Serve with chunky bread and red wine(I went with the 2010 Daou Zin this time)...ENJOY!
---
To ask why we cook is to ask why the leaves fall...
User(s) browsing this thread: 1 Guest(s)