12-20-2011, 07:23 PM
Let's See Your Pets!!
N'awlins showed us a pic of his adorable new kitty. So let's see your critters!
This is Willow
And this is Mimi
Mimi is a recent arrival. She was my niece's kitty until she moved. So Mimi came up here and was living in my MIL's sunroom (she doesn't like cats). That bugged me so we brought Mimi over here. She's a very odd cat - very skittish and stares off into space a lot. Makes me wonder if she was slipped something when she was a kitten.
These are the alpacas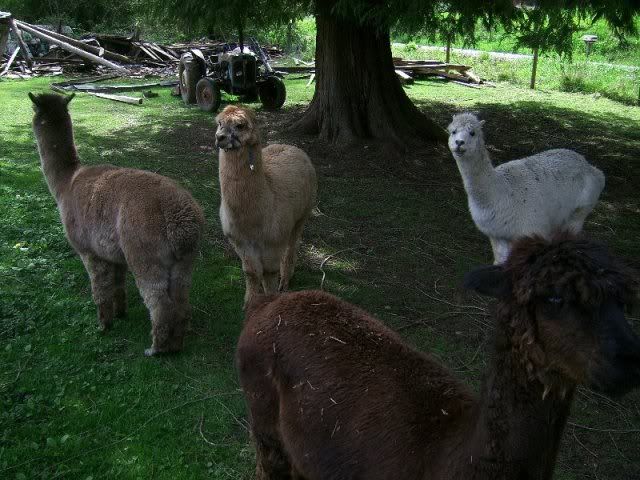 From the left: Freckles, Sunny, Freebie and Rio. Bean isn't in the pic - he's the same color as Rio. Rio is the herd leader - Mr. Big Stuff
The only other pets we have now are the fishies. I have trained them to give me a kiss (on my fingertips) before they get their food. I will try to get a short video of that....
So, let's see yours!
---
... in a world where I feel so small
I can't stop thinking big!
User(s) browsing this thread: 1 Guest(s)