12-21-2011, 11:02 AM
(This post was last modified: 12-21-2011 11:59 AM by N'awlins.)
N'awlins
How Ya'll Are?!


Posts: 568
Joined: Aug 2011
Reputation: 3
RE: Let's See Your Pets!!
Burma, what's that Hamish dog smokin'?!!!
He's lookin' pretty content whatever it is!
Had to put this one on here, this was "Baby", our spoiled fatso catso for 13 years until this past June when she went to kitty heaven.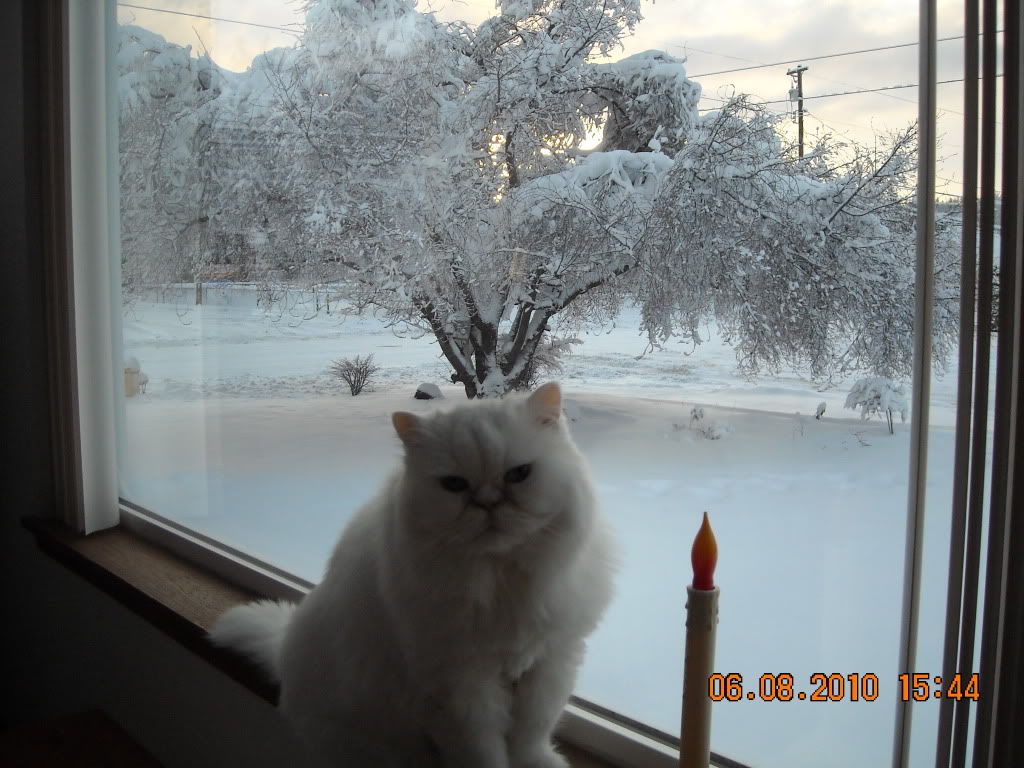 Finally convinced Billie there would be no replacing her, and we should just get another...then along came Bella. She's a Persian as well, but likes people alot more than Baby did, quite the little socialite!(Read: Poser!)
Luvs me some critters! BTW, you guys have some really cool ones out there in the sticks Scythe! I'm jealous!
---
"Rollin' numbers, rock-n-rollin', got my Kiss records out!"
User(s) browsing this thread: 1 Guest(s)