05-09-2012, 01:42 AM
(This post was last modified: 05-09-2012 01:43 AM by Scythe Matters.)
RE: Let's See Your Pets!!
Aw, what a cutie, N'awlins! Fluffy, too
Muffy, what's your stair troll's name? Did I miss it....?
---
Mimi has taken to lying on my music book -- I think she's trying to learn by osmosis!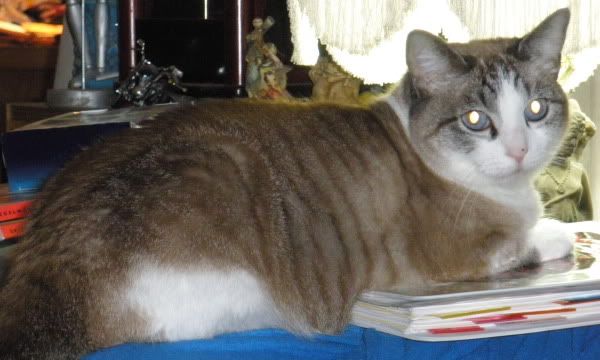 ---
... in a world where I feel so small
I can't stop thinking big!
05-09-2012, 09:19 PM
Mufasa
"Bad Juju!"


Posts: 3,053
Joined: May 2010
Reputation: 13
RE: Let's See Your Pets!!
That's Dublin, SM.
---
Most of us are so caught up in life that we forget to live it.
06-28-2012, 10:51 AM
N'awlins
How Ya'll Are?!


Posts: 568
Joined: Aug 2011
Reputation: 3
RE: Let's See Your Pets!!
Billie got us a new 'baby' a few weeks ago, can't believe I haven't introduced her to ya'll, but she's a little camera shy (NOT!) and I was afraid of hitting "cute overload" and didn't want to crash any servers! Anyways, here's our new bundle of joy...Missy!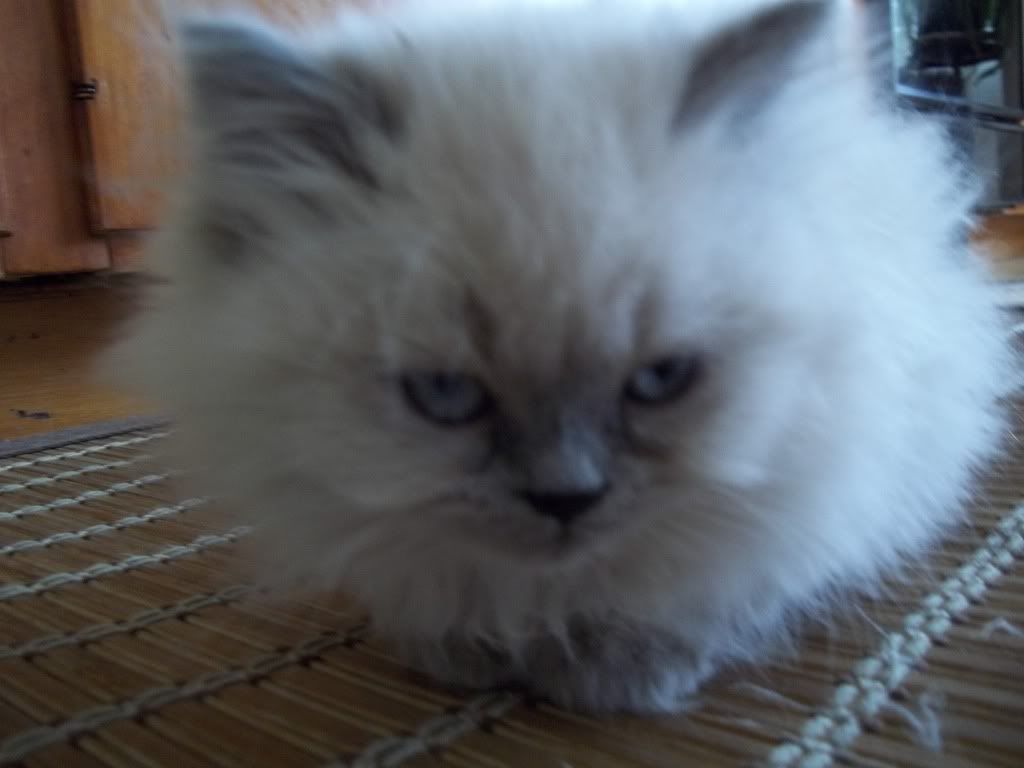 Strange thing about her, she doesn't have a "meower"! Not yet anyway...she moves her mouth, but nothing comes out! 'Could be a blessing in disguise, but Bella more than makes up for her!
---
"Rollin' numbers, rock-n-rollin', got my Kiss records out!"
06-28-2012, 11:00 AM
Gungawoman
Another Ant here in Bubba's Ant Farm!


Posts: 1,883
Joined: Apr 2011
Reputation: 17
RE: Let's See Your Pets!!
How adorable! And she "invisible" meows! So cute!
---
If I'd known you were French, I'd have worn galoshes...
06-28-2012, 06:00 PM
2Beers
It's all about the ride


Posts: 2,041
Joined: Apr 2010
Reputation: 12
RE: Let's See Your Pets!!
Ooh what a fuzzy adorable meow!
---
If you can't play by OUR rules take your toys and go home!!
User(s) browsing this thread: 1 Guest(s)