05-09-2012, 01:42 AM
(This post was last modified: 05-09-2012 01:43 AM by Scythe Matters.)
RE: Let's See Your Pets!!
Aw, what a cutie, N'awlins! Fluffy, too
Muffy, what's your stair troll's name? Did I miss it....?
---
Mimi has taken to lying on my music book -- I think she's trying to learn by osmosis!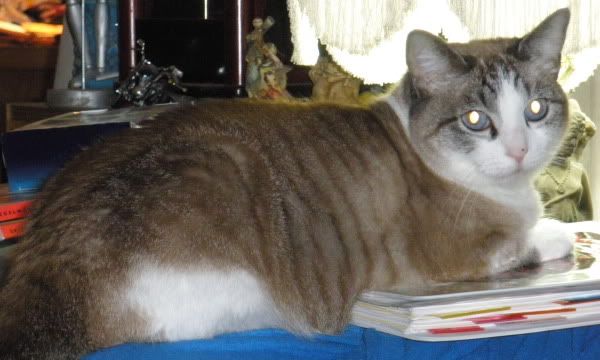 ---
... in a world where I feel so small
I can't stop thinking big!
05-09-2012, 09:19 PM
Mufasa
"Bad Juju!"


Posts: 3,104
Joined: May 2010
Reputation: 15
RE: Let's See Your Pets!!
That's Dublin, SM.
---
Most of us are so caught up in life that we forget to live it.
06-28-2012, 10:51 AM
N'awlins
How Ya'll Are?!


Posts: 568
Joined: Aug 2011
Reputation: 3
RE: Let's See Your Pets!!
Billie got us a new 'baby' a few weeks ago, can't believe I haven't introduced her to ya'll, but she's a little camera shy (NOT!) and I was afraid of hitting "cute overload" and didn't want to crash any servers! Anyways, here's our new bundle of joy...Missy!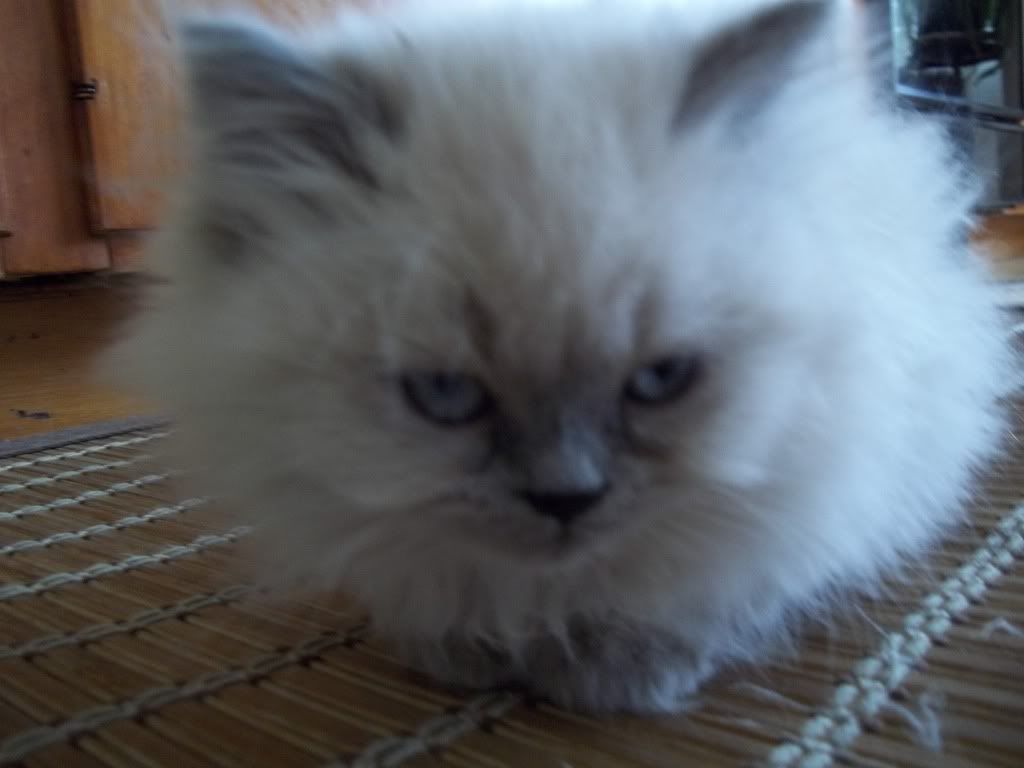 Strange thing about her, she doesn't have a "meower"! Not yet anyway...she moves her mouth, but nothing comes out! 'Could be a blessing in disguise, but Bella more than makes up for her!
---
"Rollin' numbers, rock-n-rollin', got my Kiss records out!"
06-28-2012, 11:00 AM
Gungawoman
Another Ant here in Bubba's Ant Farm!


Posts: 1,920
Joined: Apr 2011
Reputation: 17
RE: Let's See Your Pets!!
How adorable! And she "invisible" meows! So cute!
---
If I'd known you were French, I'd have worn galoshes...
06-28-2012, 06:00 PM
2Beers
It's all about the ride


Posts: 2,084
Joined: Apr 2010
Reputation: 13
RE: Let's See Your Pets!!
Ooh what a fuzzy adorable meow!
---
If you can't play by OUR rules take your toys and go home!!
12-15-2014, 02:09 PM
Sunset
The spice must flow...


Posts: 770
Joined: Jul 2012
Reputation: 15
RE: Let's See Your Pets!!
This here's Shydog...
And this is Shy doing her best trick...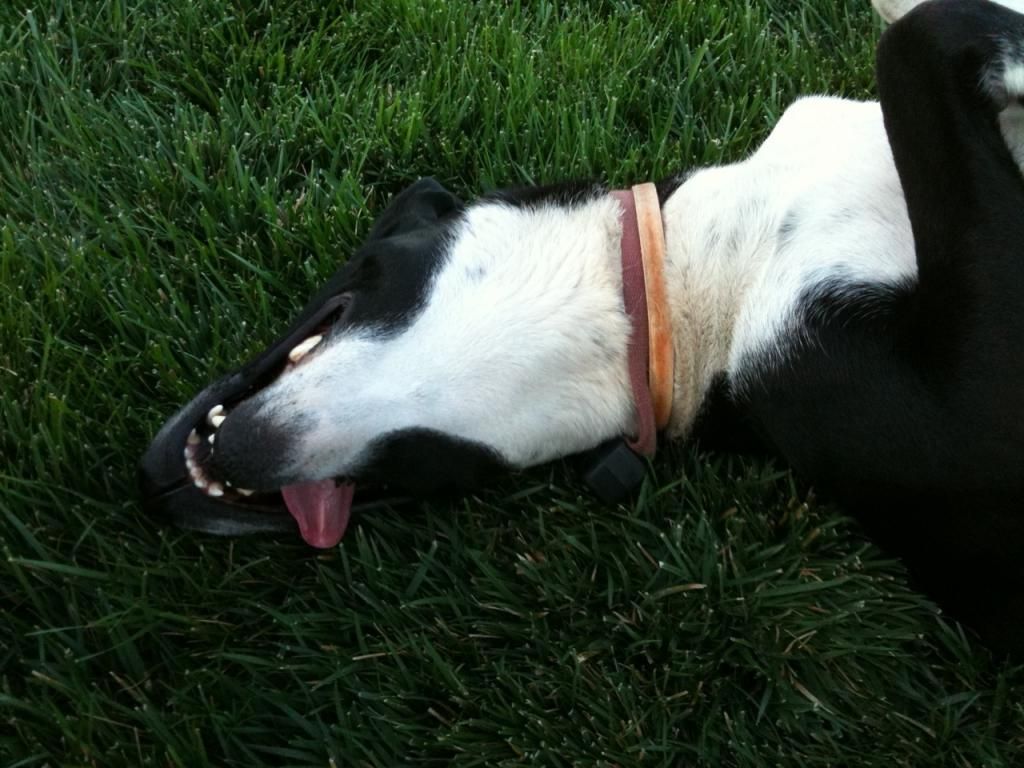 Being country folk we never go looking for doggies because, for the last 25yrs, they've always found us. Shydog showed up inside the perimeter one April afternoon hungry, scared, clumsy as a baby giraffe, and about 2mo old...dumped by some "human" bereft of moral compass. Mrs Sunset and I saw her at the same time...
Mrs: SHOO dog SHOOOO!!!
Me: Wait...
WAIT!!!
. That's a
good
one!
Well, after being shoo'd with such force and conviction ol' Shydog's big gangly paws were going mach 9 in four different directions at once. Needless to say, the rest of her wasn't going anywhere fast. Also needless to say...that fine, noble creature has been part of the family ever since.
Flash forward 8yrs and we've been waiting for our next family member to show up. Not sure what the deal is this time around (coyotes? people being more resonsible[yea right]?), but the new fur baby was not forthcoming. Only one option...time to rescue a shelter pup.
Meet Max(cuz he likes snax)...
'Sploded or sumfin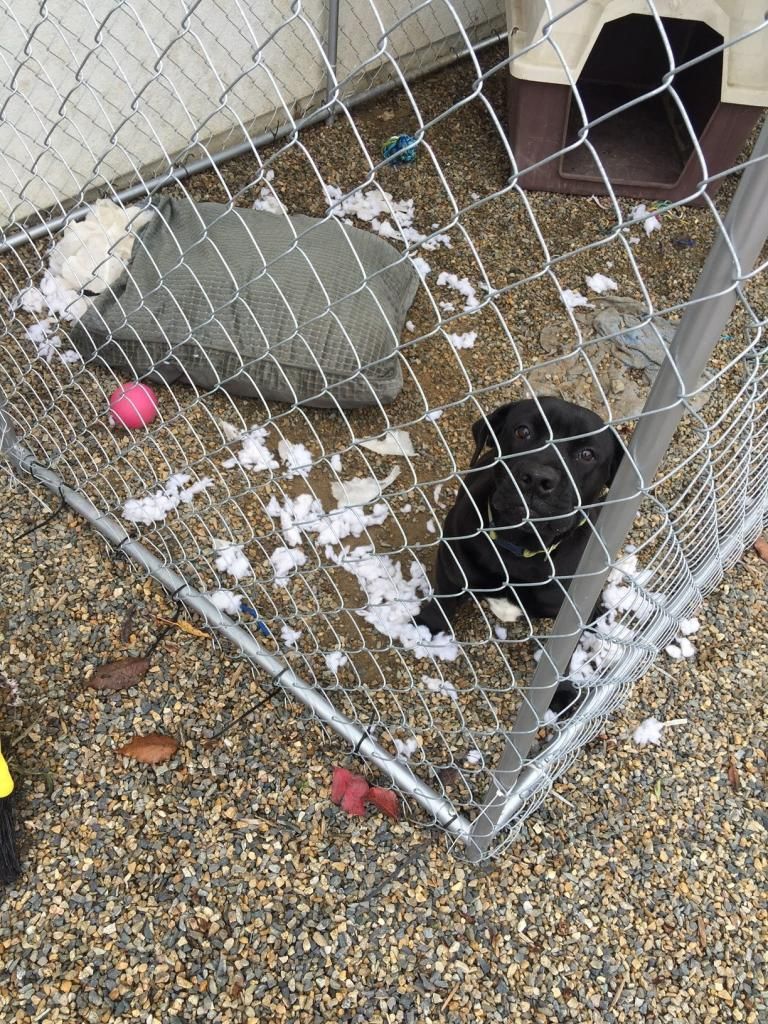 Max was in pretty bad shape when we first saw him. He'd become ill and instead of nursing the boy back to health his "human" simply dumped him off at the shelter claiming he found Max on the road...how can people do these things??? The fine folks at the shelter did a good job bringing Max back from the brink and he was released to us after 2wks. 3 more weeks of TLC&luvins from us and ol' Max has certainly regained his strength if not his manners.
---
To ask why we cook is to ask why the leaves fall...
User(s) browsing this thread: 1 Guest(s)