---
Paiges corner - Markus Awreallyus - 11-14-2012 07:59 AM

As this little fighter goes round and round I thought I'd start a cheering section in her corner from the grill. Go get em' kid!

Here is an update from 11/12

Pee Paigey Pee!

Well it's been a busy couple of days for Paige. Our little fighter keeps the doctors and nurses on their toes.There has been much deliberation as to what courses of action will benefit Paige the most and keep her on the road to recovery.

The pacemaker is still in place and keeping her heart rate elevated at around 150. Apparently that's the rate that keeps her heart the happiest as her left ventricle deals with it's new roommate....the patch.

Sedation has been her best friend and worst enemy at times. The two new doctors on this rotation have developed a sedation plan that is much "cleaner" and will hopefully allow them to decrease the continuous IV pain/sedation medication that allows her lungs to take a vacation at times and rely moreso on the ventilator. With extubation high on the priority list we can't have any medications knocking out her respiratory drive. I'm very happy with the new plan and I think Paige will be breathing more on her own and on her way to a tube free day!

As I so eloquently stated in the Title...we want Paige to pee like crazy! Her lungs are pretty wet from a stiff left ventricle and from fluids given to her to assist her blood pressure at times. We want them as dry as possible before we try to wean her her off the ventilator. They started a Bumex drip today, a potent diuretic, to assist the other meds she's getting to help her pee. So far she is responding well and we hope to see a less puffy Paige in the morning. She's on her way!

Meanwhile, Paige is still herself. She grabs and flicks at IV tubing, electrode wires and anything else she can get her hands on. She is also showing us other little quirks that let us know she's in there. It's reassuring.

Well, that's what I've got for you tonight! Thanks for staying tuned. If you think of it could you please send some positive thoughts/prayers/juju this way for Paige's neighbor and his family who are having a hard time right now. Thanks everyone!

Love from the Engles,


---
RE: Paiges corner - N'awlins - 11-14-2012 10:36 AM

Wow Markus, that's some little girl! I can't think of many adults I know that would have been able to go through what she's already had to in her short time here! Good Juju her way and yours, and hopes that things look brighter every day for the little one!


---
RE: Paiges corner - Nettie - 11-14-2012 06:46 PM

Sending prayers for Paige, and her little roommate!


---
RE: Paiges corner - Scythe Matters - 11-15-2012 03:11 AM

Much love and thoughts of healing sent their way!
---
RE: Paiges corner - Markus Awreallyus - 11-18-2012 06:41 AM

11/16
Good morning everybody,
Today is setting up to be a good day. After 16 long days on the ventilator, the last 4 of which she fought tooth and nail, Paige had her breathing tube removed yesterday!
She is now breathing on a new kind of CPAP machine that goes straight to her nose instead of an uncomfortable mask. She is a completely different and much happier patient off the vent.
The decision to extubate her was not an easy one, as she was on so much sedation that she could potentially stop breathing and have to be reintubated. Her doctors, nurses, pharmacist and several respiratory therapists were divided 50/50 on whether it was a good idea. We ... well, Paige, made it clear she had had enough of the tube. She has sailed since and is impressing her doctors.
At this point she still needs to be weaned off her sedatives, but they have already cut them back enough to cause her to withdrawl, which she has not. Withdrawls, even in babies, can be very intense. It seems she is handling it fine and her pharmacist has laid out an extensive plan to spare her that experience.
Chels was floating yesterday after being able to hold Paige for the first time in more than two weeks. Paige loved it and slept the whole time.
Later, as she was sitting up in bed, Paige saw me and instantly kept grabbing at my nose. I, too, have been floating since.
Paige made a giant leap yesterday and landed on her feet. She still has some challenges ahead.
Thanks everyone for your support. Hope to have more good news soon.
-Chris
---
[quote='Markus Awreallyus' pid='41508' dateline='1353242486']
11/16


That a girl Paige, tell them docs where to put those tubes!


---
RE: Paiges corner - HardwareGrl - 11-18-2012 09:36 AM

Awwww Markus, that's wonderful!
Praying for your little girl, and you and your lovely wife too!


---
RE: Paiges corner - Nettie - 11-18-2012 11:59 AM

Very good news for Paige! Getting off of the ventilator is a giant step!
Go Paige!
---
RE: Paiges corner - RN-PRN - 11-18-2012 06:57 PM

I knew she could do it!!! Keep it up Paige!!!!


---
RE: Paiges corner - 2Beers - 11-18-2012 08:21 PM

Each step forward is a wonderful accomplishment! Wonderful news Markus!


---
RE: Paiges corner - Scythe Matters - 11-19-2012 01:52 AM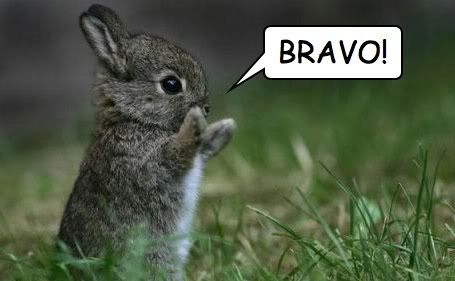 Way to go, Paige!


---