08-13-2015, 11:42 AM
(This post was last modified: 08-13-2015 11:43 AM by Sunset.)
Sunset
The spice must flow...


Posts: 1,389
Joined: Jul 2012
Reputation: 18
RE: Rush As Food
(08-13-2015 10:49 AM)

Mufasa Wrote: Some is just overpowering
The aroma? Flavor? Texture/visual? All of the above?
Let's say I handed you this plate and said: "Here, try this blood clam. It smells of the sea and is sweet as candy. It fought like a tiger...burpin' and spittin' at me even as I was disemboweling it":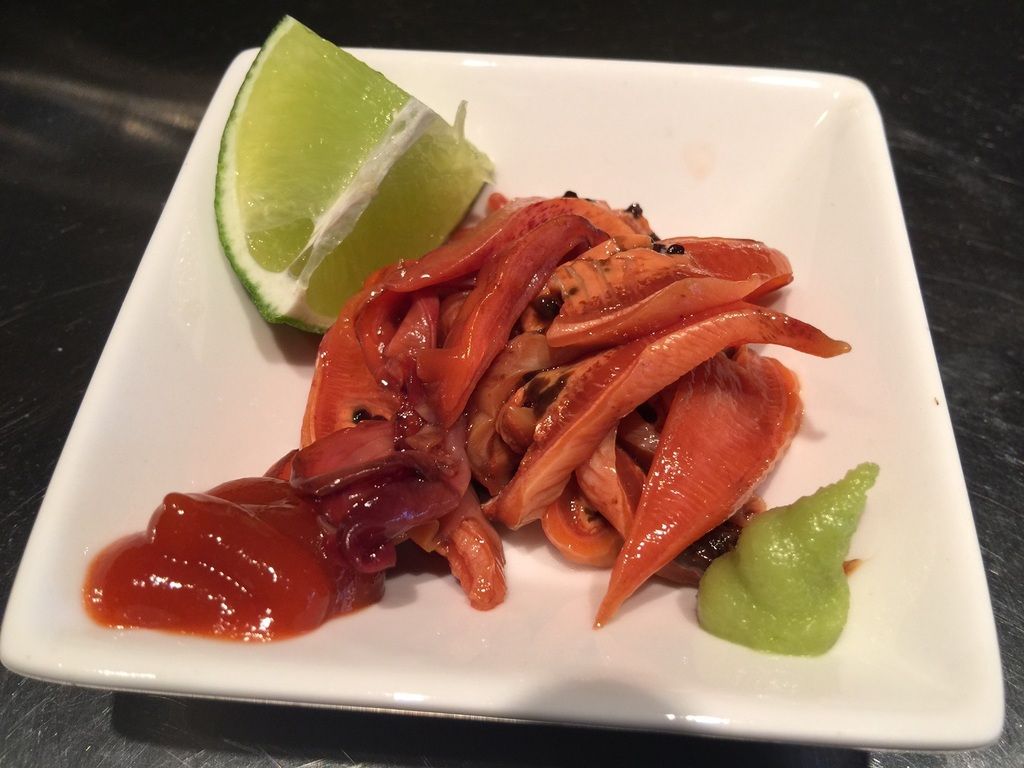 Would you try it?
About the only sushi I don't really care for is the round-eye kind developed to please anglos...rolls drenched in sweet sauces, baked stuff with mayo topping, etc. I'm strictly a nigiri and/or sashimi guy...
---
To ask why we cook is to ask why the leaves fall...
08-13-2015, 05:31 PM
Boomer
WSBB Minion


Posts: 4,791
Joined: Apr 2010
Reputation: 22
RE: Rush As Food
I was fine until you said it was burpin and spittin, then somehow - it became slug poo. Now to back up - I HAVE had many different styles of clams, and I remember one Christmas my brother and I started fighting over em. That particular dish looks great, but maybe what I should do is find a respectable sushi place and just try it.
---
Primary Principle - "It must NEVER be my fault"
08-13-2015, 09:57 PM
RE: Rush As Food
I prefer my clam cooked. I do like sushi but clam has a texture that I can't deal with.
---
... in a world where I feel so small
I can't stop thinking big!
08-14-2015, 11:45 AM
Sunset
The spice must flow...


Posts: 1,389
Joined: Jul 2012
Reputation: 18
RE: Rush As Food
Boom...that was one pissed off blood clam! I'd imagine it must be a little difficult to find good quality sushi that far inland? Or maybe not, I dunno. Perhaps you'll be in a better position to sample good sushi on the coastline during one of your moto romps.

Scythe...I hear ya. For me, texture is the toughest aspect of food to get over if it puts me off. Like figs...meh
---
To ask why we cook is to ask why the leaves fall...
User(s) browsing this thread: 1 Guest(s)