Penfolds Cafe, Temecula CA
12-02-2013, 01:48 PM
Sunset
The spice must flow...


Posts: 1,389
Joined: Jul 2012
Reputation: 18
Penfolds Cafe, Temecula CA
Got an early start out of Anaheim and hit Ortega, Santa Rosa Plateau, and Avocado Alley/De Luz just west of Temecula. Worked up a powerful appetite and stopped in here for breakfast. I don't usually go in for huge breakfasts and after the fact I was sorry I did, but while the carnage was in progress it was pure greaseball paradise.
Chicken fried steak with biscuits n gravy. But wait, there's more! For an additional .40cents you can order the "cowboy" chicken fried steak which is twice the size of the steak shown. Considering the normal steak almost killed me, the cowboy version is more like a competitive eating option. Ummmm...no thanks.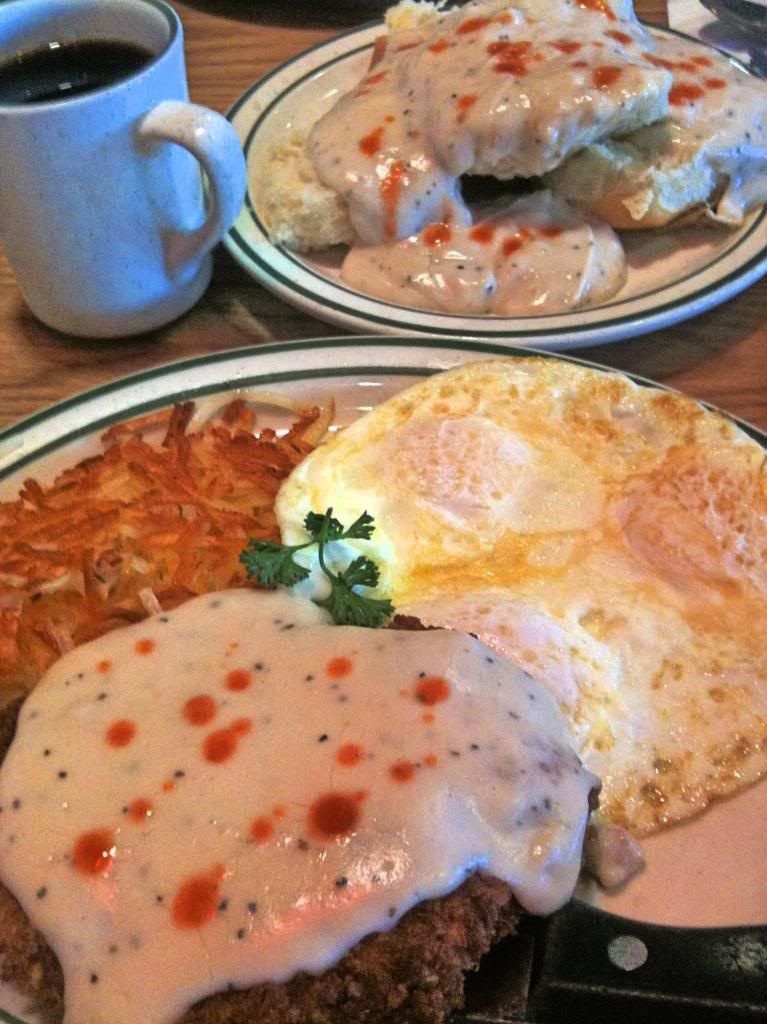 ---
To ask why we cook is to ask why the leaves fall...
12-03-2013, 08:41 PM
(This post was last modified: 12-03-2013 08:42 PM by LiveToCook.)
LiveToCook
Senior Member


Posts: 323
Joined: May 2012
Reputation: 6
RE: Penfolds Cafe, Temecula CA
This is a breakfast for one??? The cowboy version would probably fuel an 18 wheeler from coast to coast....
But, certainly looks delicious.
User(s) browsing this thread: 1 Guest(s)