Wild Fish...Little River, CA
04-23-2014, 01:53 PM
(This post was last modified: 04-23-2014 03:52 PM by Sunset.)
Sunset
The spice must flow...


Posts: 1,389
Joined: Jul 2012
Reputation: 18
Wild Fish...Little River, CA
Owned and operated by a very pleasant older couple from the UK. Small, cozy, upscale venue with a decent view of the rugged Mendo coast. Pricing puts it into the "bit of a splurge" category, but you get what you pay for which includes superior service. Very high quality seafood that is tastefully prepared while paying all due respect to the fish. Also, whomever did the research on the local suggested wine pairings did a fine job of it.
Crab stuffed Petrale Sole en parchment with risotto and roast organic carrot.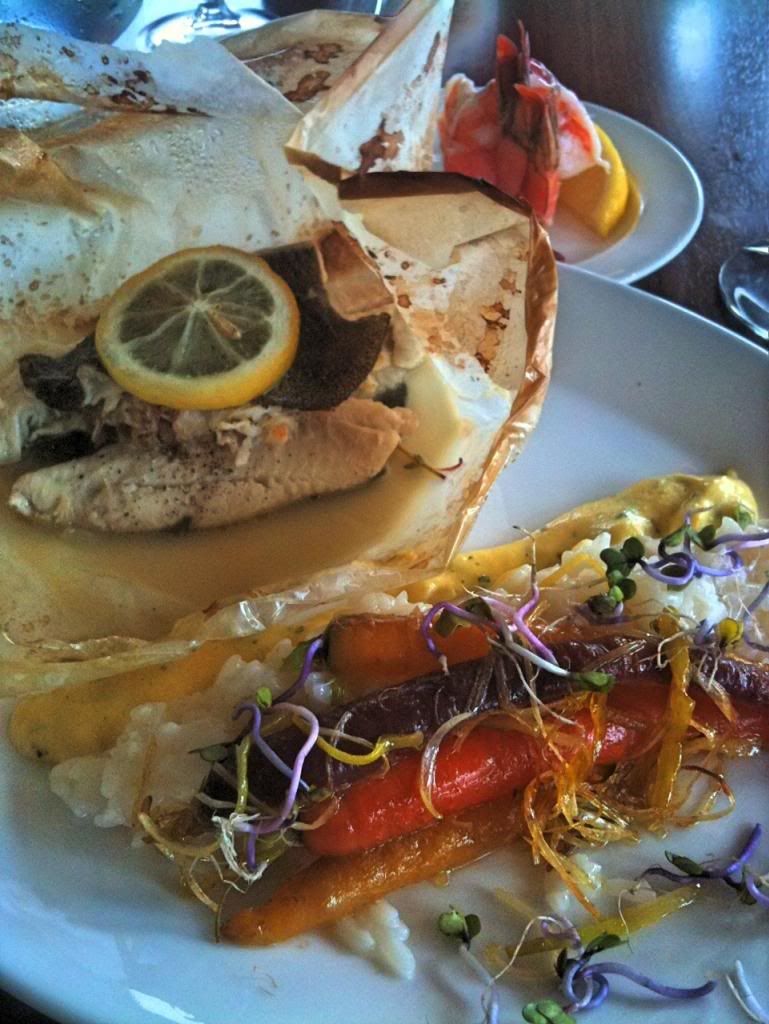 ---
To ask why we cook is to ask why the leaves fall...
04-24-2014, 07:14 AM
(This post was last modified: 04-24-2014 07:15 AM by LiveToCook.)
LiveToCook
Senior Member


Posts: 323
Joined: May 2012
Reputation: 6
RE: Wild Fish...Little River, CA
Again, this seems like a decent meal and certainly one that I could live with... Nice!
User(s) browsing this thread: 1 Guest(s)